Alfredo Morelos has long past his sell-by date at Rangers with a move away from the club in the best interests of all parties.
Michael Beale has said that he needs to see more from the Colombian internationalist but one suspects that he has seen all that he needs to.
Wherever Morelos ends up next as he looks to kickstart his career, Rangers will be left to lament their failure of not striking when the iron was hot.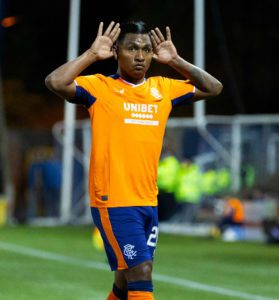 The 26-year-old should have earned a decent fee in the transfer window long before it got to the stage of running down his contract.
He has come up short for Rangers across the last 18 months. And while he will point to the milestone of becoming the club's leading goalscorer in European competition and a haul of 122 in 261 games, he has been massively off the pace for too long.
Rangers slept at the wheel when he was in peak form, a failing that has been indicative of the systematic failures of the recruitment system that has struggled to successfully recycle players on a regular basis.