Players have been urged to come forward for support from the Professional Footballers' Association if they feel they are developing an addiction to sleeping tablets.
Everton midfielder Dele Alli said in an interview released on Thursday with The Overlap podcast that he had developed a "scary" addiction to sleeping pills, adding: "It's probably a problem that not only I have, I think it's something that's going around more than people realise in football."
Dr Michael Bennett, the director of player well-being at the PFA, said the union "regularly supports" members who have developed addictive behaviours or dependencies – including reliance on medication such as painkillers and sleeping tablets.
"Sleeping tablet use is an issue we are aware of and one we monitor and report back on in our work with the football authorities," Dr Bennett said.
"We know there are many reasons why a player may begin to use sleeping tablets. It is common for players to struggle to sleep after night games as they find that it often takes time, both mentally and physically, to 'come down'.
"Other common issues, such as frequent international travel, particularly across time zones, can severely disrupt players' sleep patterns. Players may also simply be struggling with sleep due to personal issues such as stress, and might be concerned that it is damaging their rest and recovery.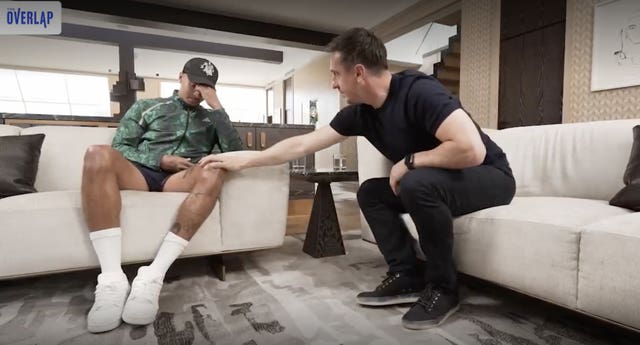 "Even administered in small doses, prescription medications can be habit-forming. If players are using sleeping tablets or any other prescription medication and are concerned that they may have developed a dependency, we encourage them to speak confidentially with the PFA and access the support we offer. Help is available."
Former Rotherham player Ryan Cresswell said in an interview last year he had developed an addiction to painkillers and sleeping tablets.
He told ITV: "Plain and simple, if I had carried on doing what I was doing, I would have been dead. I didn't want to die. I just didn't know how to live.
"I told the doctor and he said 'Ryan you should be dead'. The sleeping tablets and the painkillers – I was just numb. I eventually got help. I don't want anyone to go through what I went through."