Tottenham manager Antonio Conte has come out swinging and insisted he will "die for this club" but only until the end of the season after acknowledging the supporters' lack of patience.
Spurs' painful FA Cup and Champions League exits this month have increased speculation over the future of the under-pressure Italian, whose terms expire in the summer and although the club hold the option to increase his deal by a further 12 months, that is not set to be triggered.
Apathy has set in from the fanbase and during a fiery press conference ahead of Saturday's visit of Nottingham Forest, Conte addressed Richarlison's own explosive interview where he described this season as "s***" and took aim at his own supporters.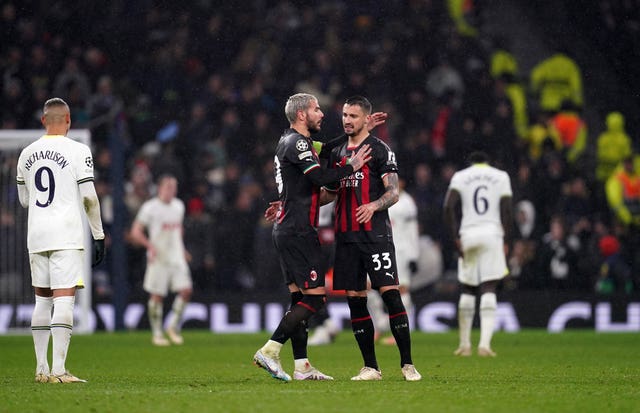 Frustration has grown after last week's defeat at Sheffield United was followed by Wednesday's aggregate loss to AC Milan to confirm Spurs have gone a 15th consecutive season without silverware despite the ex-Chelsea boss, widely recognised as a serial winner, being hired to change that.
"We are far to aspire to be competitive to fight to win," Conte said.
"I am repeating this for a long time. I say it we need time, we need patience. I see that here the (fans') environment has no patience, no patience or maybe the environment doesn't want to understand the reality.
"If no one wants to understand this and for sure I don't speak about my future because the club knows very well which is my situation, which is my thoughts.
"If I have to become (for) the people (someone) to take as a target? No. I am not this person. You understand? The reality is this.
"We need time and patience. I understood that here the patience is finished for the fans, for the environment and then we will see what happens in the future. I repeat I am not so stupid to kill myself. For sure this has to be clear.
"If you ask me now are you ready now to die for this club? Yes. Until the end I am ready to die for this club and then we will see because I am not so stupid to continue to kill myself."
Spurs' Champions League exit in midweek saw Conte's team booed off and one of his players, Richarlison, was critical of his manager in an interview with Brazilian media.
Richarlison, a £60million summer signing, alleged he had been given "no explanation" for his lack of minutes against Wolves and said: "This season – and forgive my language – has been s***."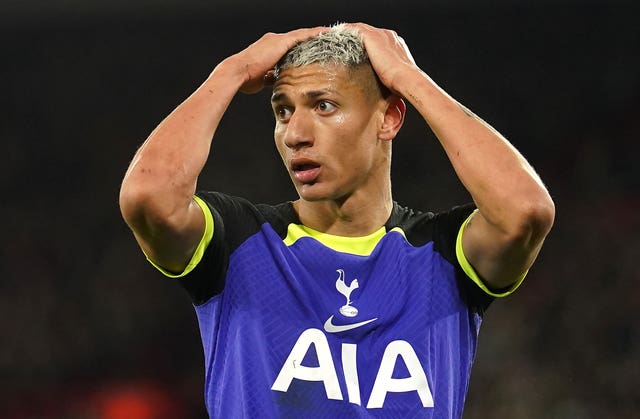 Conte responded: "First of all, I watched the interview of Richarlison and he didn't criticise me. He said, 'my season is s***', and he is right because his season is no good because he had a lot of injuries.
"He started well with us, he then had an injury in the Champions League and then he went to the World Cup and he had another serious injury. He came back and stayed one month out. Then another injury.
"He scored zero goals with us (in the Premier League), only two goals in the Champions League and I think the guy was really honest to tell that his season is not good.
"Then if you ask me for the rest of the interview I think that the guy understood very well that he made a mistake because when you speak with 'I, I and I', not with us, it means you are thinking only about yourself and you are selfish.
"The guy understood very well and he apologised and for me it was good because I had an opportunity to clarify for another time the importance of the spirit of the team."
The Spurs boss went on to again accuse his players of being "a bit soft" but accepted if he could not transfer his spirit to the team, he had failed.
He also admitted finishing in the top four this season would be Tottenham's equivalent to "win the Premier League" before further questions about his future.
"You know with the club we signed a contract, a strange contract – one year and a half. Usually you sign a contract for three years but I think it was for the club and also for myself to see the situation," Conte explained.
"Now after one year and a half, the club knows me, I know the club and it is clear this situation.
"For this reason I repeat, we have to finish the season and then we will see. The club knows very well what are my thoughts. I am ready to die for this club until the end of the season."