Tottenham boss Antonio Conte has suggested the fans' lack of patience has not helped his team in their failed bid to win silverware this season.
Spurs are consigned to a 15th consecutive campaign without a trophy after FA Cup and Champions League exits this month.
It has increased the pressure on Conte, who is expected to leave at the end of the season, and he took aim at supporters ahead of Saturday's visit of Nottingham Forest.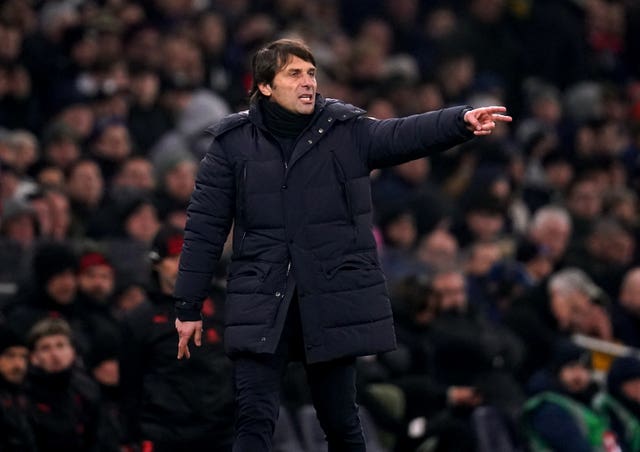 The frustration of the fanbase has been growing and the team were booed off at half-time and full-time of Wednesday's insipid goalless draw with AC Milan but the experienced Italian, a winner at Inter Milan, Chelsea and Juventus in the past, highlighted the harm of their restlessness.
"It's not on me to tell if the atmosphere is good or not good," Conte said.
"I continue to tell you that here the patience has finished for the fans. The fans want to win a trophy.
"The patience of the fans has finished and we feel this. I feel this, the players feel this. For sure, this has not helped the situation.
"I said the club knows very well the situation. The situation is not simple. It's not easy. I repeat because the environment wants to win and in this moment we are not close to do it, in my opinion, OK, yes? This is the reality.
"There is no patience. I ask for time and patience but I see that the patience has finished. Maybe the fans are right, but you don't build the win in one day, in two days.
"It's difficult for me to realise this situation. It's difficult because I am putting everything, me and the staff, to help the club, to try to build something, but at the same time I understand that maybe it's not enough."
Conte has repeatedly insisted Spurs are far off challenging for titles but also acknowledged they do not have the same spending power of their rivals.
The 53-year-old does feel Tottenham could move closer to winning by creating the "right atmosphere" but hinted that has not been possible.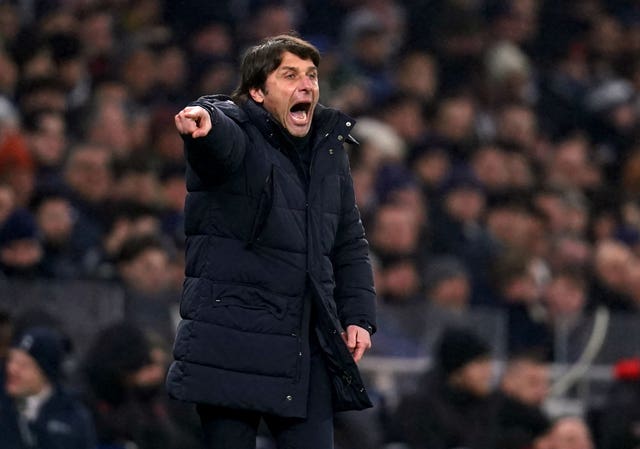 Conte added: "I understand that it's not easy for the club, not easy to invest a lot of money and you are sure to win. Maybe your probability improves but we know we have to fight against top, top teams who put a lot of money into this.
"You have to create the right atmosphere. Not only to invest and to put money to sign new players. This is not the only way to win.
"To win is to create the right atmosphere, the right unity, the right spirit, to be solid, for everybody to have the same idea. To put pressure on ourselves, to stay under stress, to be fatigued and in this way you are preparing the club to win.
"Or you have to believe in a miracle and there is a big, big job to do here. OK? But I am seeing that there is no patience. I can put it all on myself but I don't want to kill myself.
"I remember very well when I arrived at this club everybody said, 'now we have Conte – he won in the past, so now we are going to win!' But we have to win together.
"We have to create the right situation. I can teach you the path to win, but you have to follow me and have patience. I need time and patience and I understood I had that.
"Maybe I do have time, because the club can give me that, but I think there is no patience (from fans) at the club.
"I repeat that makes the situation really, really difficult for me. Maybe my past penalises me, you understand?
"If I was a coach who was a good coach but without a win in my career, I think it would be the perfect situation to enjoy working and growing together, but my past is different. My past brings expectation, high expectation.
"I am really happy to work here and stay here, but at the same time, I have to take all the considerations, also for myself. If I have to put the stress and pressure only to myself, it is not right."