Eric Dier believes it is still possible for Tottenham to win the Premier League this season.
Spurs made a great start to life under Ange Postecoglou, going unbeaten in their opening 10 games and topping the table.
But the wheels have come off in the last two games as they were beaten 4-1 by Chelsea with nine men and then lost 2-1 at Wolves in a game where they were leading going into stoppage time.

Dier, who found himself out of the team at the start of the season, says Spurs can still be in the mix along with Manchester City, Liverpool and Arsenal.
"We're still at the start of the season, there is still a long way to go," he said at Web Summit in Lisbon.
"I am experienced enough to know anything is possible."
Dier's own future remains in doubt as he is out of contract in the summer and he will be able to talk to foreign clubs at the end of next month.
While the 29-year-old, who grew up in Portugal and played for Sporting Lisbon, is insistent he would like to return to his childhood home once he has retired, he could not promise he will play for Sporting again.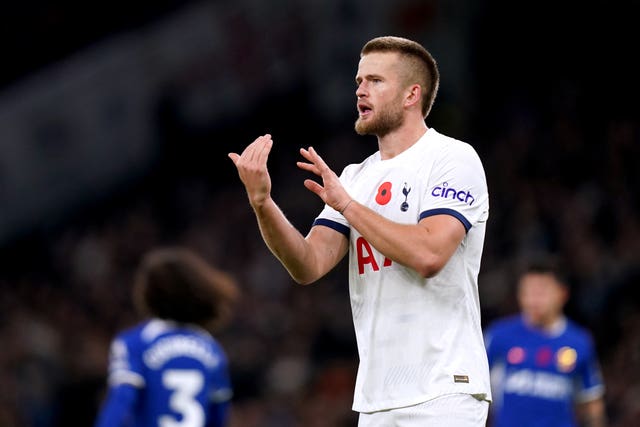 "One day I am sure I will be back. I think it is inevitable, if my wife wants to, we'll come back one day to live when I have finished my career," he added.
"To come back and play here, you never know, I can't say.
"Sporting is my club, it will always be my club, it's where I spent 12 years. Portugal as well for me is my home.
"I'm 29 so I hope I have a lot of years left to play. I'm still young. Football is my priority."