Tottenham defender Ben Davies has talked up Ryan Mason's positive influence on the squad.
Mason claimed his first victory during his second caretaker spell in charge of Spurs with Saturday's 1-0 win over Crystal Palace.
It occurred after the 31-year-old had tweaked the tactics used by his old boss Antonio Conte, who repeatedly stuck with a 3-4-3 system.
Tottenham lined up in a 4-4-2 out of possession and it helped them keep a first clean sheet in the Premier League since February 26 with more confidence restored to a group who have experienced crushing defeats to Bournemouth, Newcastle and Liverpool in the past month.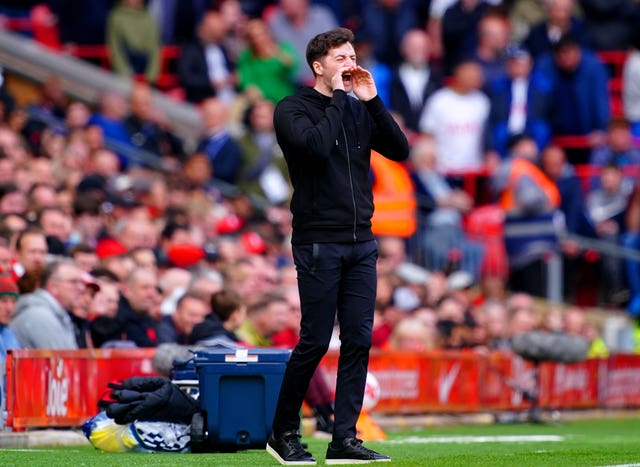 "It's something we're all well aware of and one that we needed for a long time. It's a good start for us and hopefully we can kick on for the final games now," Davies said of the shut-out against Palace.
"It's not the easiest situation to come into (for Ryan). We've got limited amount of games so it's hard for him to come in and completely change things and do it his own way.
"But there's been a clear message that we need to be as good as we can with the ball and tighten up without it.
"It's pretty basic but that's the way we've been training and working. Ryan's instilled that belief in us that we're able to do that."
Davies, who has largely played left of a back three this season, was used as a full-back last weekend before being asked to push higher up the pitch when Spurs attacked.
On the right wing was January recruit Pedro Porro and it was the Spain international who set up Harry Kane's winner to help make up for some poor defensive showings at St James' Park and Anfield recently.
Davies added: "Pedro is still a young player. We know the intensity and scrutiny of the Premier League, you make one little mistake and it's highlighted for the world to see.
"Look, we all know how good a player he is. We've seen it on the training pitch. When you iron out those mistakes I think we've got a top player on our hands.
"Sometimes when you're new to the club and the Premier League, you probably feel a lot of demand, especially when it comes to the transfer fee, to try to impress.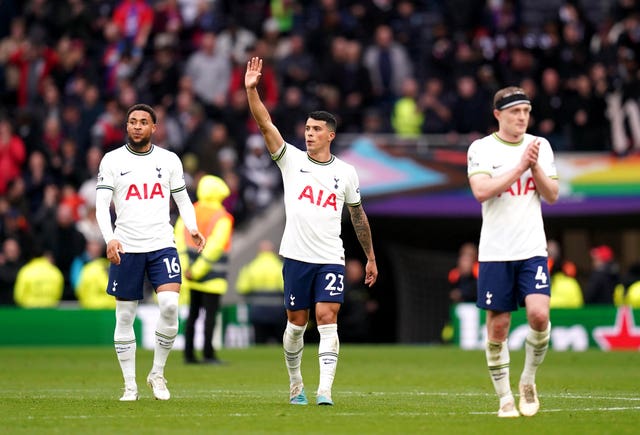 "Sometimes it's about making sure you do the basics and do the simple things right first. I think he did that. He defended well and then when he got the opportunity (to attack) he was good."
Tottenham's win over Palace moved them up to sixth and kept them on course to qualify for a European competition.
"Our aspiration is to play European football and be involved in as many competitions as we can," Davies insisted.
"We have the squad, we have the number of players, so it's probably necessary that we are.
"Our aim is to go as far as we can in every competition. Any European competition is important for us."