Bernardo Silva has described Kevin De Bruyne and Erling Haaland as "beasts" after the destructive duo ran riot in Manchester City's vital win over Arsenal.
De Bruyne scored twice from Haaland assists and then made another for John Stones before the Norwegian got on the scoresheet in a 4-1 win at the Etihad Stadium on Wednesday.
The victory put the treble-chasing champions in firm control of the Premier League title race as they moved within two points of the leaders with two games in hand.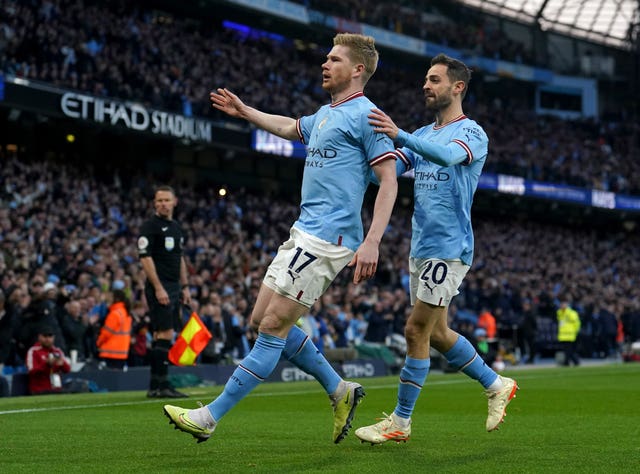 Haaland has now scored a stunning 33 goals in the competition this season – one short of the record – and laid on seven assists while De Bruyne's figures are seven and 16 respectively.
City midfielder Silva said: "We knew that they could come doing man-to-man and we tried to stretch them as much as possible because, if they do man-to-man against us, they have to deal with Kevin and Erling up front. It's never going to be easy in that spot.
"It was perfect for Kevin. They gave space for Kevin and to Erling to run. When you give them this kind of space, they are so difficult to defend.
"Two beasts running, their movements – Kevin with the passes, Erling with the scoring – this was the opposite.
"They did it perfectly, they created lots of chances. We could have scored even more."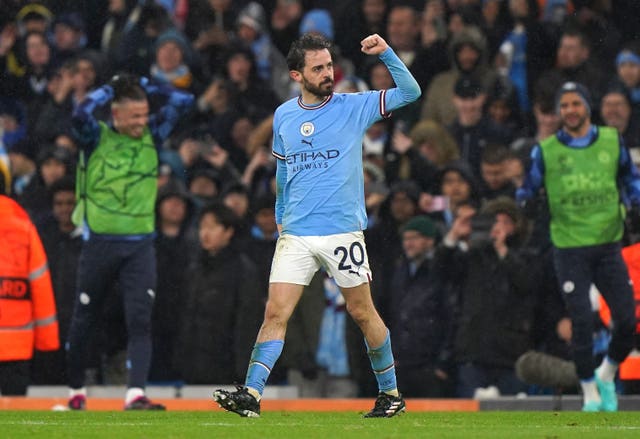 City now have a superb chance to emulate Manchester United's 1999 achievement of winning all three of the remaining trophies on offer.
As well as being in command of their title destiny they are through to the FA Cup final, where they will face United, and they take on Real Madrid in the last four of the Champions League next month.
Manager Pep Guardiola has been reluctant to publicly discuss the prospect of winning the treble.
Silva insists the subject is not off-limits but the focus is very much on taking one game at a time.
The Portuguese said: "No, he hasn't banned anything! We're big men and we talk about whatever we want.
"But these players know that the best way to achieve good things is to think just about the next one. If we don't beat Fulham on Sunday we put ourselves in a difficult position to win the Premier League.
"If we don't win the Premier League we arrive in the final of the FA Cup and in the semi-finals of the Champions League not in a good momentum.
"We want to try and stay in this good momentum to try and go as far as possible. The team is doing very well at the moment and we're going to try and keep it that way."