Bruno Fernandes is unafraid of the hostile Elland Road reception that awaits this weekend as Manchester United look to fight back from Wednesday's frustrating draw with fierce rivals Leeds.
Having been denied regular meetings during the West Yorkshire club's 16-year Premier League absence, the old foes now find themselves in the unique position of facing each other twice in five days.
Erik ten Hag's United head along the M62 to Elland Road on Sunday fresh from Wednesday's pulsating 2-2 draw at Old Trafford, where Leeds had been on course for a famous victory.
A Wilfried Gnonto effort and Raphael Varane's own goal had the managerless Whites dreaming of victory, only for Marcus Rashford and Jadon Sancho to level as the hosts fell short in their hunt for a winner.
"I think we dominated all game," skipper Fernandes told the PA news agency.
"They had two goals, they had some more chances but not something really dangerous.
"I think we controlled (the game) really well. Probably on the counter-press sometimes we could be a little bit more aggressive, a little bit more reactive.
"But I think at the end the team did a great job controlling the game.
"We had some chances that a little bit unluckily we couldn't score from. They had too many players defending, they obviously wasted some time with the goalkeeper.
"That is also part of the game, part of their game, so we have to learn from that and make ourselves be in a position that we can win games without being behind."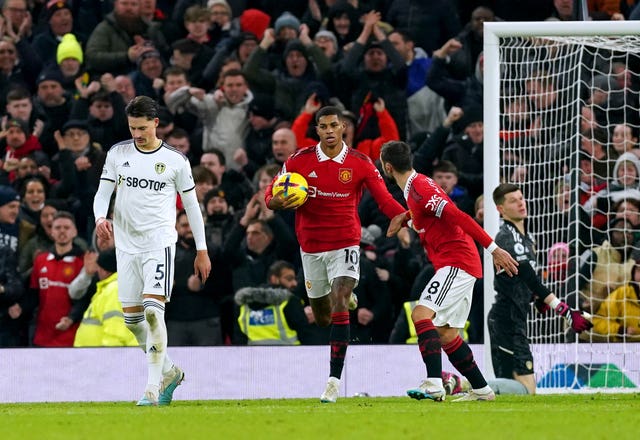 Fernandes' frustration was mixed with pride at the way United bounced back with the kind of character and spirit that will be needed in West Yorkshire on Sunday.
The Portuguese scored in last season's 4-2 win at Elland Road, which was hosting a first Premier League fixture between the rivals in front of fans since October 2003.
Leeds fans made themselves heard then and did so throughout Wednesday's Roses battle but Fernandes is undaunted by what lies in store.
"I'm not really worried. obviously," he said.
"With this team, the character that we have in this team, the passion, the desire, the togetherness we have, we're not afraid to go anywhere to play against whatever opponent.
"I know that I will be in good hands with all of them.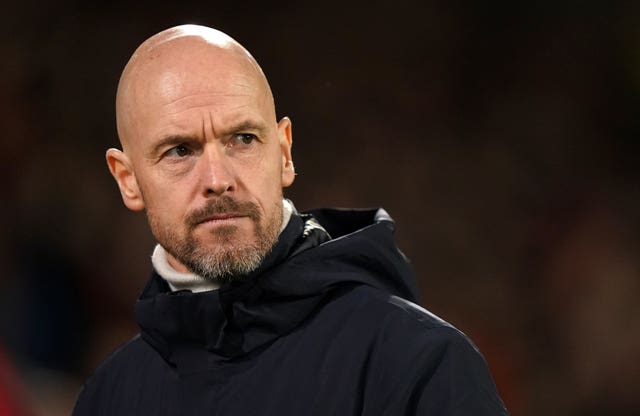 "I know that this team will give, will fight back, will give all the best and will not be afraid to play whatever (we face) – the pitch, the stadium or the team."
The Elland Road encounter will be the fourth fixture of United's frantic eight-game February schedule that concludes with a shot at Carabao Cup glory against Newcastle.
Fernandes has no complaint about the schedule – "if you want to be in the best teams of the world, to play for winning trophies, you have to be in all competitions," he said – but knows depth is key.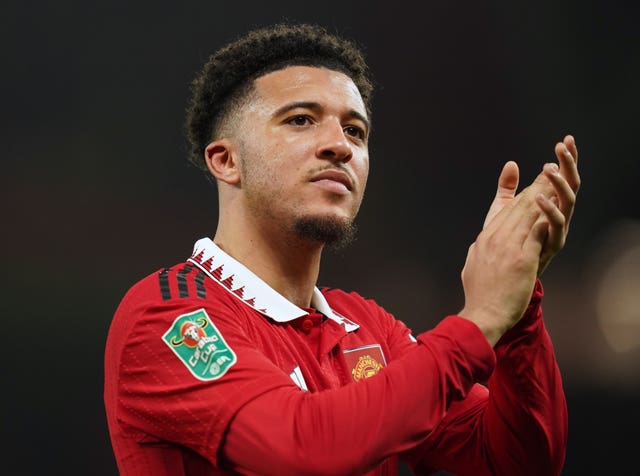 United were without a number of key players on Wednesday and could again be hit by absentees this weekend, but the return of winger Sancho to the fold is a huge boost.
Recently given time to recover from physical and mental issues, the 22-year-old marked his first league appearance since October with his first goal since September.
"It's important for everyone because we want as many players as possible available for the team," Fernandes said of Sancho's return.
"Jadon is getting back, he's getting his minutes, got his goal.
"It will hopefully be for us and for him a big boost for the rest of the season because we need everyone at their best.
"We know what Jadon can bring to the team. We know his qualities, what he can give to us, so we're really happy to have him back on the team.
"Because, as you saw today, he can make a big difference whenever he is playing, from the first 11 or coming off the bench."
Leeds played impressively just two days after Jesse Marsch's sacking, with the players heeding Michael Skubala's request to take the game to the hosts.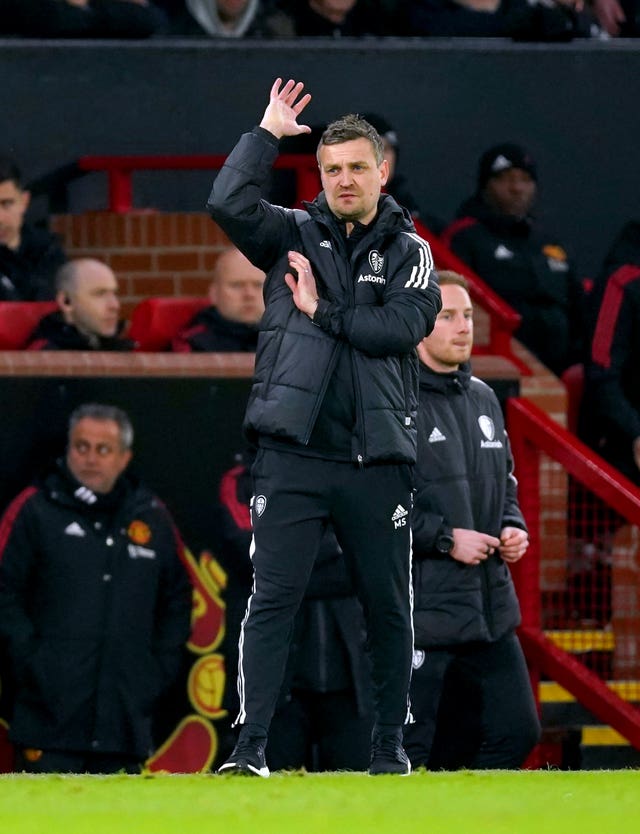 The interim boss, who may have managed his only game as the club search for a permanent appointment, said his strategy for the Old Trafford contest was: "Not to be passive, to be aggressive, to be free and to go and attack them."
He added: "The most rewarding bit was the last moments, seeing out the game.
"Let's have a good structure, be hard to beat, let's try and score goals and be positive. At the end, we had to dig deep and had to show personality to see out the game."