Chelsea have announced they are to establish a Fan Advisory Board to facilitate engagement between the club and their supporters.
It comes a week after the government's white paper on football governance which included plans for an independent body to regulate the game in England.
Part of the new regulator's brief will be to ensure supporters have a greater say in the running of their clubs, in part by promoting transparency in board-level decision-making.
Chelsea's advisory board will be made up of six supporters – three from the club's existing supporter advisors to the board, who were appointed in January last year and represent fans at board meetings, and a further three to be selected by the club via an open application process.
The group will meet at least three times a year with board members and senior club executives in attendance, in order to discuss the club's strategic vision and objectives and to consider medium- and long-term decision-making.
The new body will be overseen by Lord Daniel Finkelstein, the Conservative peer who was appointed to Chelsea's board by co-owner Todd Boehly when he bought the club last May. Finkelstein was also a panel member during Tracey Crouch's fan-led review which laid the groundwork for last week's white paper.
"Through my position on the board, I want to ensure the club has the ability to respond reactively to supporter issues," Finkelstein told the club website. "Through our Fans' Forums and other communication channels, we believe we are working well to capture this feedback and will continue to develop mechanisms to do so.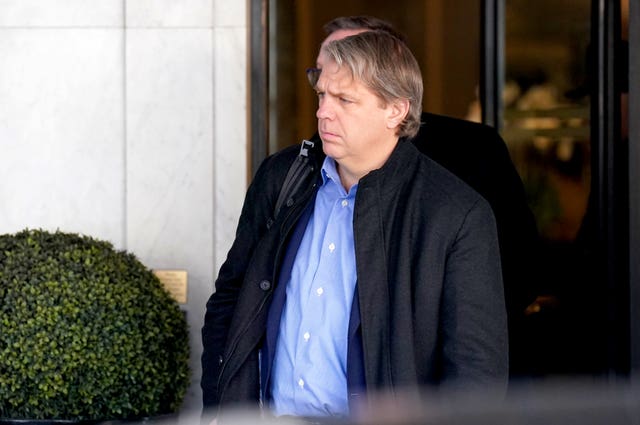 "In addition, I want to ensure our supporters are represented when we are considering long-term plans for the club. Our supporter advisors to the board have been an important step in the right direction, and we know we can do more.
"I believe the Fan Advisory Board is a critical step in this process and look forward to working closely with the members of the FAB."
The Chelsea Supporters' Trust, whilst welcoming the steps the club are proposing towards improving fan engagement, stopped short of fully endorsing the model in its form as outlined.
The trust is concerned about the selection process for the fan advisory board and called on the club to make the mechanism more democratic.
"Today is a momentous day for the Chelsea Supporters' Trust, our members, and Chelsea supporters," the trust said in a statement. "Since our inception, we have been campaigning for representation at a senior level that goes far beyond the remit of the current supporter representation mechanisms.
"We have worked closely with Chelsea FC on this proposal and are delighted to deliver a commitment that we made to our membership.
"While this initial proposal issued by Chelsea forms a good base and addresses many of our asks, we believe that there is still a significant amount of work still to be done before many of our concerns over the unelected nature of a large percentage of the FAB are removed.
"It must go further than what has been included within this initial proposal before it is fully endorsed by the CST."
Chelsea are following in the footsteps of clubs lower down the football pyramid who have brought in new models for improving supporter engagement.
Last year, League One Cambridge launched a 'shadow board' aimed at giving fans greater insight into decision-making, whilst in January, Stevenage of League Two handed their supporters' trust a veto over future changes to the club's badge, colours and stadium – the 'golden share' first outlined in the fan-led review.
Chelsea are currently in the process of strategising plans to redevelop Stamford Bridge, with a number of options including either renovating or rebuilding the current stadium, or moving to a new site, on the table.
It is part of the commitment made by Boehly's Clearlake Capital consortium when they bought the club last year that they would invest up to £1.75billion in upgrading infrastructure and facilities.