Chelsea will respect coach Anthony Barry's aspirations should he opt to join Bayern Munich, but any move could be delayed amidst the possibility of the teams meeting in the Champions League semi-final, according to Graham Potter.
Barry, who was publicly courted by former Blues boss Thomas Tuchel this week as he looks to assemble a coaching staff at the Bundesliga champions, has stayed away from Chelsea's Cobham training ground since the interest was made known.
The club have been disappointed at their former manager's decision to publicise his pursuit of the 36-year-old, with whom he worked during his Champions League-winning spell at Stamford Bridge.
The German was appointed by Bayern last Saturday to replace the sacked Julian Nagelsmann, and has begun the process of handpicking coaches alongside whom he has previously enjoyed success.
Barry has been a sought-after young coach since leaving Wigan to join Chelsea in 2020, with former Belgium boss Roberto Martinez hiring him as an assistant for the team's World Cup campaign. He followed Martinez when he took the Portugal job earlier this year.
Potter said that talks are ongoing between the clubs, and that the Blues hierarchy are unlikely to stand in his way if he chooses to go.
However, complications could arise with the clubs having been placed on the same side of the draw for the Champions League, and will meet in the last-four if they each progress through the quarter-finals. Chelsea would understandably be reluctant to allow a member of the first-team staff to take inside knowledge to a possible opponent.
"That's something that would be in the conversations, for obvious reasons," said Potter. "The clubs are in discussions around his situation. He's not with us at the moment, I think it's the best thing whilst that's getting resolved.
"It's between the two clubs. I don't know (how long it will take to resolve), I've no idea. It's between the clubs. It's not something that I'm involved in. I have a huge respect for Anthony and what he's done here. He's a fantastic coach, a fantastic person.
"But these things happen in life, in football. We have a really good staff here that can fill in, fill the gap. There's not a direct replacement for anybody, but the collective can solve the problem.
"He's someone I respect a lot, he's given everything for Chelsea. He's been a fine member of staff, he's a great guy. I also understand that human beings have lives, they have families. They have aspirations. It's about respecting that."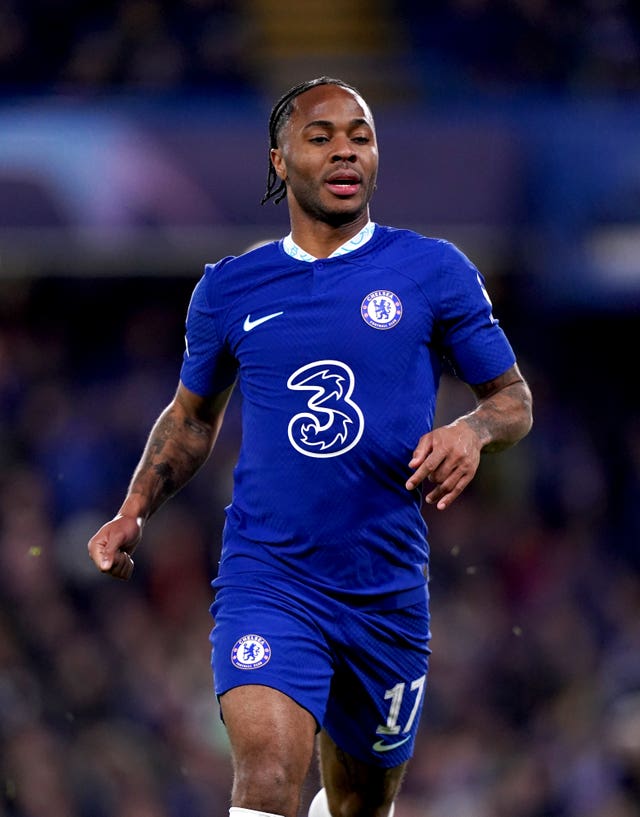 Potter will be without Raheem Sterling for his team's game at home to Aston Villa on Saturday after he missed England's Euro 2024 qualifiers last week, though he is likely to be back to face Liverpool on Tuesday.
N'Golo Kante is "likely" to play some role against Villa having been unavailable for the duration of the manager's tenure, with Kai Havertz and Reece James also available having left their national team camps early.
Mason Mount will be fit enough to be named on the bench after also missing England duty, and Potter was eager to praise the 24-year-old's attitude amidst the ongoing speculation that he will leave the club in the summer.
"Its been tough for him because he's had niggling injuries," said Potter. "There's noise and speculation off the pitch.
"But he's a top professional and he's a fantastic lad. How he has acted with me and with the team has been absolutely top. That's credit to him.
"Sometimes in your career things are difficult, they aren't quite optimal. You have to act well and conduct yourself in a good way. That's exactly what he's done."
Potter confirmed that Kante played in behind-closed-doors matches during the international break ahead of a likely return against Villa.
"He's been training well, had some pitch time time, he's available in the squad. I'm pretty sure he'll be on the pitch at some point tomorrow."