New Tottenham acting head coach Cristian Stellini has insisted the club is not in crisis but admitted it had been a "chaotic" fortnight.
Spurs parted company with Antonio Conte by mutual consent on Sunday and days later were hit by the news managing director of football Fabio Paratici had seen his ban in Italy extended worldwide by FIFA.
Paratici was given a two-and-a-half year ban from the game in January after his former club Juventus were found guilty by an Italian court of false accounting and while he has appealed against the decision to the Italian Football Federation (FIGC) Federal Court of Appeals, FIFA's intervention this week has required Tottenham to seek "further clarification" over what their senior director can still do.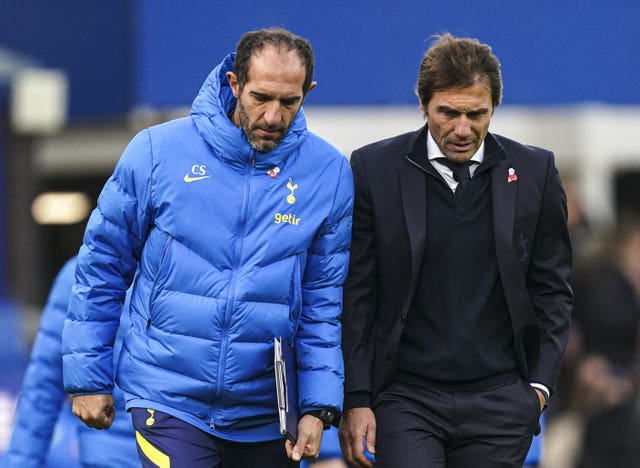 Stellini has been left to pick up the pieces for Monday's trip to Everton following his promotion from assistant.
"A bit chaotic, absolutely a bit chaotic but we have big shoulders to consider this type of situation," he said.
"We had an international break and that helped because we have time to think about everything. The club and every one of us have to take a decision and the decision was taken for the best of everyone.
"No, it's not a club in crisis, absolutely not because everyone take the decision for the best and when you take the decision and you follow the process, you are not in crisis.
"If you have some matters, we have to be compact and stick together and go ahead and continue to move on and play the match.
"For us it is important to play the matches and try to win matches to show our desire. This is what we do normally and we cannot not be aware of the decision the club take, but we can be focused only on the pitch. This is our job. We are not confused, we are focused on our job."
After Stellini worked with Conte at Juventus and Inter Milan, it had been expected he would leave with the former Chelsea boss.
However, the one-time Alessandria head coach has been given the reins for the last 10 matches despite only limited experience as outright manager in Serie C before.
Stellini added: "I spoke with Antonio, and Antonio and the club spoke to each other. They made the decision together and they let me know.
"I was aware of this during this time and they called me. They said the decision is taken and if you agree with us, you can do it. I had no problem to say yes and because everyone agreed it was a mutual decision."
Conte's departure was accelerated following his post-match press conference comments away to Southampton on March 18.
After Spurs had let a 3-1 lead slip to only earn a point at St Mary's, Conte was critical of "selfish players" who play for themselves.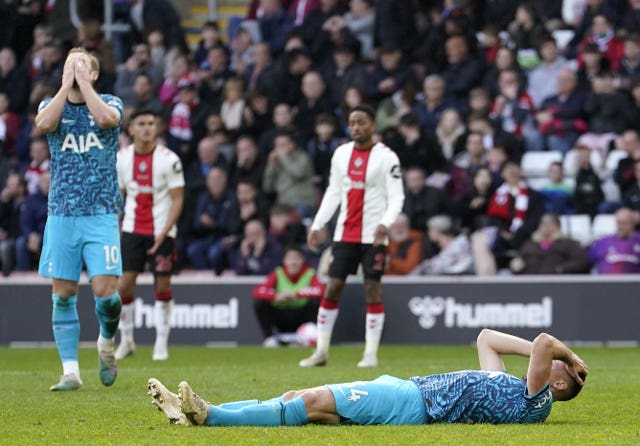 "Antonio said what he felt in that moment and of course we were not happy at the end of the game in Southampton," Stellini said.
"All the team was unhappy in that moment, Antonio as well. Obviously we spoke but Antonio said everything and what he felt in that moment.
"It is not important if I agree or not. I am here. There is a line between what I did in the past as an assistant and what I do in this moment.
"Now I focus on this moment and it is not important what happened. If I have to think about the past, I miss something important for the future.
"I draw the line in the moment they call me and say now you are head coach."