David Moyes admitted his job could be on the line after West Ham's 5-1 humiliation at home to Newcastle.
Callum Wilson and Joelinton both scored twice, along with Alexander Isak, as West Ham's defence suffered a collective meltdown.
The Hammers were still in the game when Kurt Zouma's header made it 2-1 at half-time.
But awful mistakes by Nayef Aguerd – just 21 seconds into the second half – and Lukasz Fabianski gifted further goals to Wilson and substitute Isak before Joelinton helped himself to number five.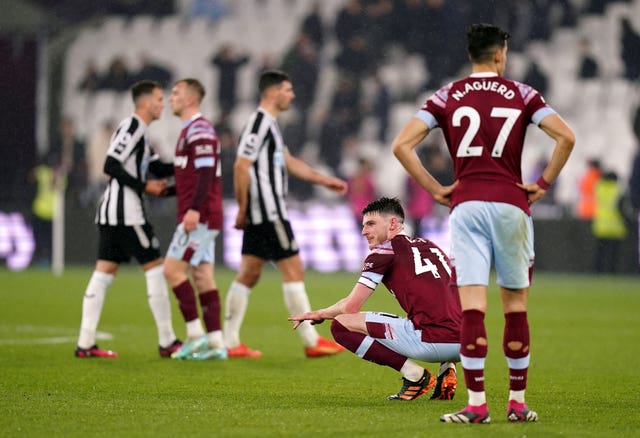 "I'm really disappointed," said Moyes. "We gave away a terrible first and second goal, but not as bad as the third and fourth. That makes it difficult.
"At 2-1 at half-time I'm saying we're right in the game, then 20 seconds later we'd given ourselves a mountain to climb.
"Anyone can make an individual mistake as a defender but we got two tonight which was a real shock.
"As manager you always have to front up. I'm a big boy, I've left jobs at other times in the past and if that happens I'll have to go with that.
"But I really like my job here, I've enjoyed my time here greatly and I really hope we've got a couple of big days ahead in the future. But we've been given a spanking tonight."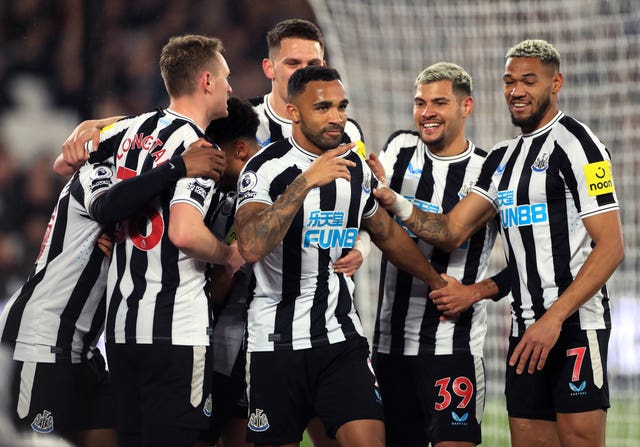 Wilson's goals took his tally to 12 in 13 meetings with the Hammers, meaning only Wayne Rooney and Michael Owen have netted more times against them in the Premier League.
"It's tradition now," the striker told Sky Sports. "Sometimes you have teams you enjoy playing against. You have a feeling you're going to score."
Magpies manager Eddie Howe was well aware Wilson, who also played under him at Bournemouth, had a prolific record against the Hammers.
"I'm lucky to have managed Callum for most of those goals," he said.
"I'm aware of his record against West Ham. I wouldn't say it was the defining reason I picked him, but it played a part."
A thumping win on the back of Sunday's victory over Manchester United has strengthened their bid for a top-four finish.
"Probably since the World Cup we haven't been as clinical," added Howe.
"Tonight was roles reversed. We weren't perfect, West Ham made it a good game, but when the chances came we took them.
"We looked a little fatigued, I don't think we were great in elements of our game but mentally we got through it.
"Nothing is going to be decided in the short term, but these are big wins."