Newcastle boss Eddie Howe has challenged £45million signing Anthony Gordon to channel his aggression to make the most of his potential.
The 22-year-old, a January arrival from Everton, raised eyebrows with his angry reaction to being replaced after earlier coming off the bench in last Saturday's 2-1 win at Brentford.
Howe revealed the pair had spoken this week and, while he has no intention of knocking the fire out of a player he believes can have a bright future on Tyneside, he has urged him to learn from the experience.
Asked if Gordon had felt the need to apologise, Magpies head coach Howe said: "Yes, I think he did.
"Part of me understood why he acted like he did. I didn't condone it – you don't want to see any player react like that because, suddenly, you will have a team that looks like it doesn't have the discipline that it needs.
"I made a decision based on Anthony going down holding his ankle, based on the fact there were seconds left on the clock, to try to do what I felt I needed to do to win the game.
"He needed to accept that and, if he had an issue, come and see me in private. That's how I felt he should have reacted in that situation.
"But it's a young player learning about the game and learning about us at the same time. I've got no issue with him."
Asked further if Gordon, who has started just one game since his arrival at St James' Park, had accepted that he was in the wrong, Howe added: "Yes, he accepted he was overly-emotional.
"He has so much talent and ability, but he needs help to get to where his career should go. Fingers crossed, we can work on that together."
The youngster will have a chance to make amends on Saturday when Newcastle head for Aston Villa hoping to extend their winning run to six games and strengthen their grip on a place in the top four.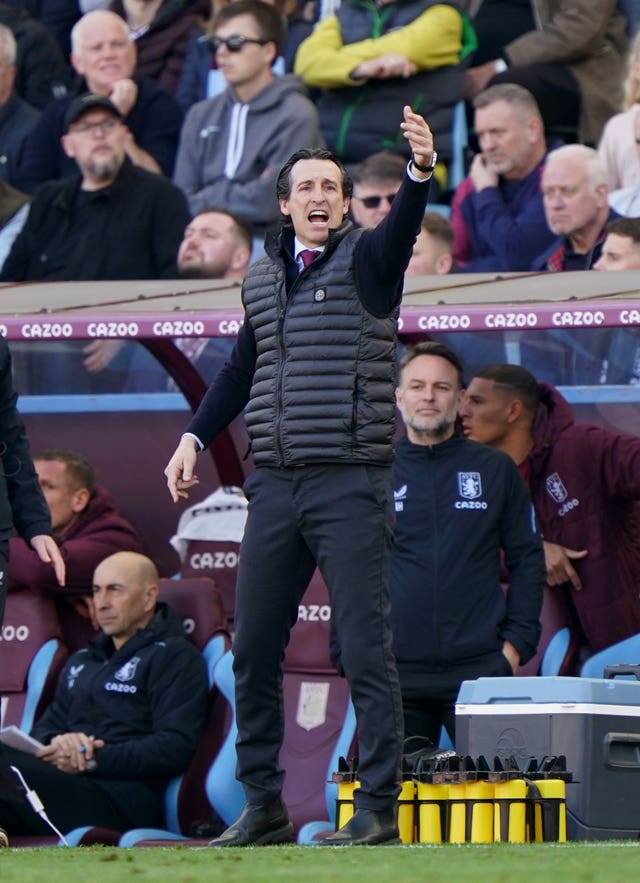 It will be the first meeting between the clubs since Unai Emery, whose decision to reject Newcastle's advances opened the way for Howe's appointment in November 2021, was handed the reins to the Midlands outfit, who are three places and nine points worse off ahead of kick-off.
When it was suggested to him that that moment had been life-changing, Howe – who pointedly did not dismiss reports that the Magpies could be interested in a £100million summer swoop for West Ham midfielder Declan Rice – said: "Without a doubt, it was.
"I am here because Unai turned the job down, so I'm delighted that he did. Fate has a strange way of working and now we come together. I have nothing but respect for the job he has done and the career he has had. But I'm very thankful he made that decision."
Howe will be without Allan Saint-Maximin, who is undergoing treatment for a hamstring issue in France, but fellow winger Miguel Almiron could return from a thigh injury.