Brentford striker Ivan Toney has been hit with an eight-month ban after admitting breaches of betting rules.
Toney was charged by the Football Association last November for 262 alleged breaches over a four-year period.
The 27-year-old – who made his long-awaited England debut in March – admitted to 232 of the counts, with 30 having been subsequently withdrawn.
Following a personal hearing an independent regulatory commission imposed Toney's sanctions, which included a £50,000 fine.
He will not be able to play until January 17, 2024, but can train with Brentford from September 17.
"Ivan Toney has been suspended from all football and football-related activity with immediate effect for eight months, which runs up to and including 16 January 2024, fined £50,000 and warned as to his future conduct for breaches of the FA's betting rules," an FA statement read.
"The Brentford FC forward was charged with 262 breaches of FA Rule E8 in total between 25 February 2017 and 23 January 2021. The FA subsequently withdrew 30 of these breaches and he admitted to the remaining 232.
"His sanctions were subsequently imposed by an independent regulatory commission following a personal hearing. He is permitted to return to training only with his club for the final four months of his suspension starting from 17 September 2023."
The written reasons behind the decision of the independent regulatory commission are to be published "in due course" and will be reviewed by both the FA and Brentford.
The Bees chose to make no further comment and will be "considering our next steps", which could include an appeal against the suspension.
Toney scored 20 Premier League goals for the Bees this season, but will now sit out the remaining two matches – at Tottenham and then home to leaders Manchester City – as Thomas Frank's side look to consolidate a top-10 finish.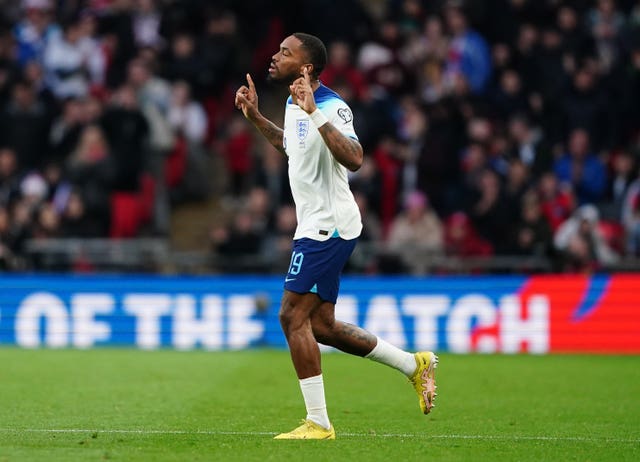 The loss of Toney, though, is likely to be more keenly felt at the start of the next campaign.
Speaking last December following the announcement of the FA's charges, Frank had been questioned on what the club might do should Toney end up facing a lengthy suspension.
"We don't have anything specific lined up if something should happen," Frank said.
"We are always in the market, we always try to improve the squad so, of course, we are aware of players out there and we have a plan we are following, but no specific one for potentially replacing Ivan."