Erik ten Hag believes Saturday's derby against Manchester City will show whether his Manchester United side are ready to challenge for the top honours again.
United were beaten handily when the sides last met in October, losing 6-3 at the Etihad having trailed 4-0 at half-time, but since then they have lost only one of 18 fixtures and they go into the game on an eight-game winning streak.
Victory for United would leave them one point behind City in the Premier League and only increase the emphasis on their trip to face league leaders Arsenal on January 22.
Ten Hag said he was not interested in comparing his side to City but he recognises the bar the reigning champions have set.
"Of course if you want to win trophies you have to compete with the best and Manchester City are the best so we look forward to challenging them," he said. "We will see (if there is a gap) tomorrow."
Saturday will be the second match between Ten Hag and Guardiola, the man who was in charge of Bayern Munich when Ten Hag was coaching their reserve team between 2013 and 2015.
Ten Hag said he did not have time to describe everything he had learned from the Catalan during their time together, but he was clearer when asked about the most important thing.
"To be proactive," he said. "Football is about results but you want to do it in a certain way. To be proactive, adventurous, but also to entertain. Top football is about winning but also entertaining the fans. You play football for the fans."
United have won their last nine home games in all competitions and have conceded only four goals in the league at home all season – two of them in an opening day defeat to Brighton.
That stingy defence has been combined with a clinical attack in which Marcus Rashford has seven goals in his last six appearances – though the England man may be forced into a change of role on Saturday due to an injury doubt over Anthony Martial.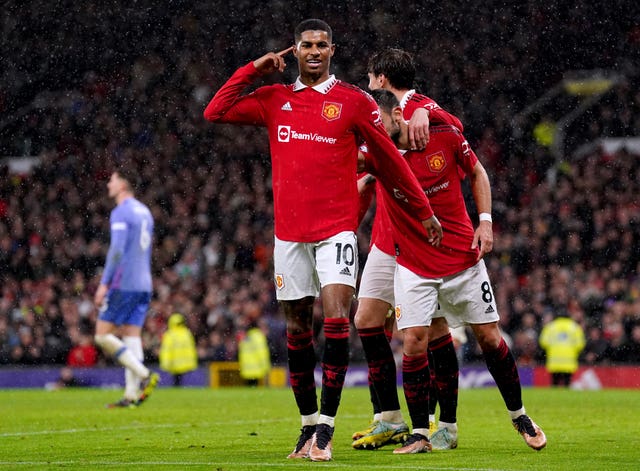 Ten Hag criticised his side for not being brave enough after their humbling at the Etihad in early October, and they have certainly responded.
"What does it mean to be brave?" Ten Hag said. "It is a way of playing. In possession you give each other options, scanning the right moments and situations, taking the right decisions, going forward where possible and defending. Being on the front foot and being aggressive.
"As a team you act with togetherness but have the same ideas in every situation. That is what it means to be brave."
The injury doubt over Martial, who must be checked on Saturday morning, could leave Ten Hag short of options in attack, with the deal to bring in Wout Weghorst on loan from Burnley completed too late on Friday for him to be registered.
Ten Hag said United could still do more business in January but he believes his squad has the depth needed as they remain alive in four competitions.
"If we close this with Wout – we are close to finalising this – then we have an extra player and I'm really happy it is also a player for the balance of the squad we need," he said before Weghorst joined.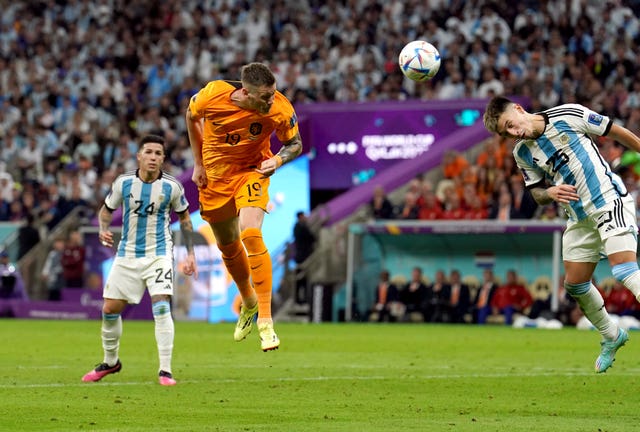 "If there are more opportunities we will be ready for that and looking for that but it has to be the right player.
"We have the development of some players. Alejandro Garnacho is the best example but you see in the week also Kobbie Mainoo and Facundo Pellestri. We have some good talented players that are also going to fight for their minutes.
"They have to deserve it in training and compete, then we are not hesitating to play them. They have to show they can contribute to the team and can contribute to the high targets we have."