Erik ten Hag said Manchester United must learn how to recover during games when things go wrong after they were humbled 3-0 by Sevilla to crash out of the Europa League.
United capitulated after going behind inside eight minutes to Youssef En-Nesyri's goal in the Ramon Sanchez-Pizjuan Stadium on Thursday, with captain Harry Maguire's mistake setting the tone for a miserable night in Andalusia.
It capped a wretched collapse for Ten Hag's team across the tie, having thrown away a 2-0 lead late in the first leg at Old Trafford to place themselves on the back foot ahead of the trip to Spain.
Defeat in Seville was the fourth time in recent weeks that the team has struggled to deal with setbacks, following the first-leg surrender and Premier League defeats to Newcastle and Liverpool, the latter a 7-0 thrashing at Anfield.
Ten Hag said he was impressed by his players' ability to bounce back between matches, but that it means little if they cannot learn to recover in the moment.
"We have to acknowledge that it's mental, definitely," he said. "We have to learn that you keep going, that you carry on.
"This team, what they can do very well is bounce back in between games. What they do less is bounce back during a game, in a setback. That's what we have to improve.
"We have to do better, I know that. I have to teach the players to do better in such circumstances and on such occasions. That we deal better with expectations.
"The demands on this team because we are Man United are high. We have to deal with it. We have to improve it. So I have to teach the players, and the players have to step up."
United will have a chance to answer their manager's challenge when they face Brighton in the FA Cup semi-final at Wembley on Sunday.
It represents the team's last chance of adding to the Carabao Cup they won in February, after the prospect of a cup treble was extinguished by defeat in Spain.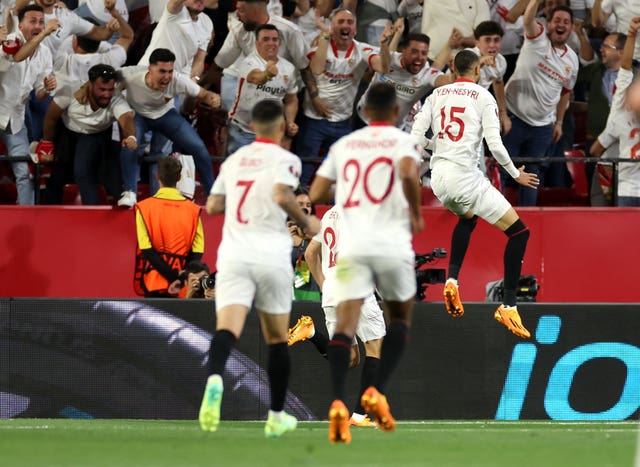 Second-half goals from Loic Bade and a second from En-Nesyri ensured the team exited 5-2 on aggregate at the quarter-final stage, with Maguire and goalkeeper David de Gea at particular fault for goals on the night.
Ten Hag defended his skipper Maguire, saying that despite his costly error for En-Nesyri's opener and speculation linking him with a move he remains a key leadership figure.
The manager reflected that it is the nature of life at United to constantly be under pressure to prove oneself.
"Maguire has an important role," said Ten Hag. "He's the captain, he leads, he communicates with the manager, he motivates the team. He's the example on the training pitch.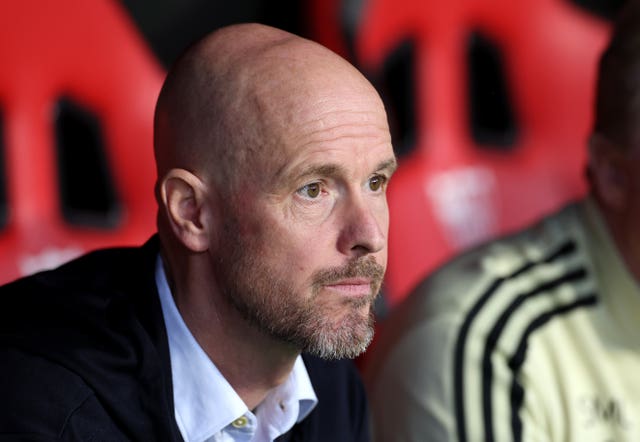 "We are always playing for our future, that is as professional players. Every game is a test, every season is a test. You have to earn the right to wear the shirt. That is also for me as a manager. We are in the same boat.
"I think during the season we have made huge progress. But we have still a way to go. So we have to step up.
"The good thing is Sunday is the next opportunity, and it's a great opportunity. It's a semi-final of the FA Cup. A better event you can't imagine.
"But after it, there are still a lot of great games to go. We have to prove it. This group of players have to prove it."