Erik ten Hag is waiting to discover the severity of the injury that forced Donny van de Beek off in the first half of Tuesday's 3-0 win over Bournemouth at Old Trafford.
Van de Beek's first home league start since May 2021 – and the first time he had started a league win at home in his United career – lasted only 45 minutes as he was forced off in first-half stoppage time after being caught by Marcos Senesi.
It appeared to be a heavy impact and Van de Beek was in obvious pain as he limped down the tunnel, giving Ten Hag an injury concern ahead of Friday's FA Cup tie against Everton and next week's Carabao Cup quarter-final against Charlton.
"It is difficult to say," Ten Hag said of the outlook for Van de Beek. "We have to wait a minimum of 24 hours. But it doesn't look good."
Anthony Martial also came off with a knock in the 69th minute, but Ten Hag indicated the Frenchman's problem was less of a concern.
"You have seen he got a knock and then he continues the game, then came off (later)," he said.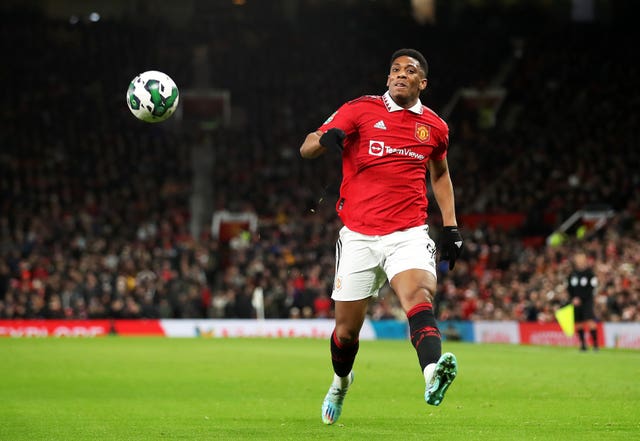 Marcus Rashford scored for a fourth consecutive game after goals from Casemiro and Luke Shaw had put United in control on another encouraging night at Old Trafford.
Ten Hag's side are now level on points with third-placed Newcastle and only one behind rivals City, who head to Chelsea on Thursday as the Old Trafford derby looms on January 14.
The United boss said he was happy with his side's form, but warned against any complacency.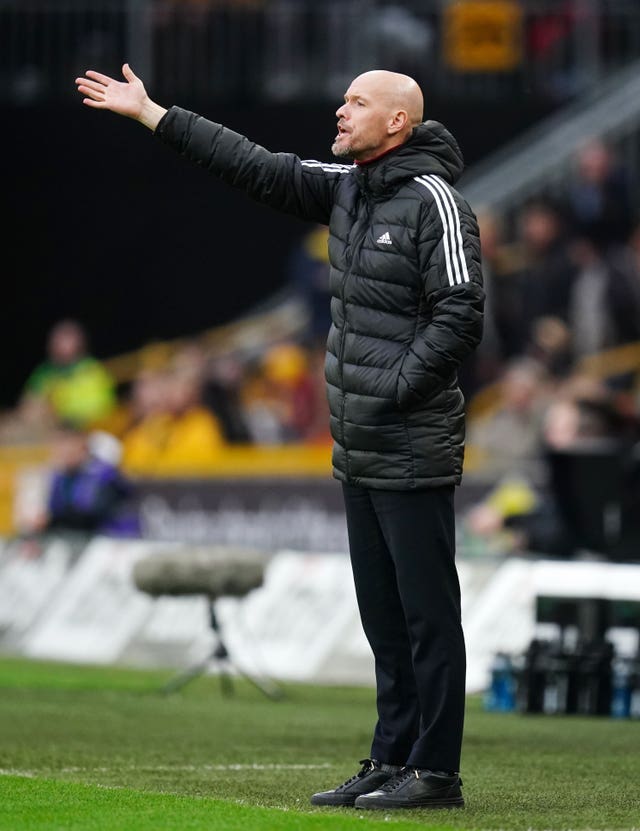 "I think it is really strong but it will only stay strong if we do our jobs, give 100 per cent in every situation. I had the feeling (in the) second half some had the feeling the game is gone and the game is never gone.
"We saw the reaction of the opponent, they still believed in it and if they got back to 2-1 they are back in the game."
Despite the scoreline, Bournemouth boss Gary O'Neil took encouragement from his side's response to his strong criticism of their performance in Saturday's 2-0 defeat to Crystal Palace.
"The boys were excellent," he said. "In training I was actually trying to get them to back off a bit. The intensity was really good. I never have to question the response, I knew I'd get one.
"The only disappointment is that when we arrived in those situations we couldn't get a goal."
With the January transfer window open, O'Neil said he expected Bournemouth to strengthen after a summer in which their lack of activity was a major source of frustration to former manager Scott Parker and played a role in his exit.
But regardless, O'Neil said he had faith in his current squad.
"I'm sure there'll be reinforcements," he said. "We're a newly-promoted side that didn't add loads, as you know, in the summer and the side today looks similar to last season.
"But they're an incredible group and they give me everything and they have quality. I've no complaints about the group I've got but we're in January, and as with the other 19 teams in the league, we'll look to strengthen."