Tottenham's managing director of football Fabio Paratici will have to step away from his current role after FIFA extended an initial ban in Italy to have an effect worldwide.
Paratici was serving the suspension in his homeland after former club Juventus, where he was sporting director and latterly managing director, were found guilty of false accounting.
Having left the Serie A club in May 2021 he joined Spurs the following month and would have been involved in the search for a new manager following Antonio Conte's departure last week.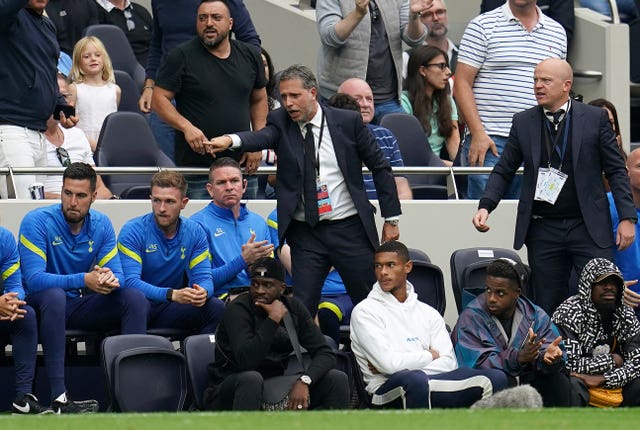 However, FIFA's extension of their ban – which was initially 30 months and applicable only to Italian football – means he will have to step aside.
"FIFA can confirm that following a request by the Italian FA (FIGC), the chairperson of FIFA disciplinary committee has decided to extend the sanctions imposed by FIGC on several football officials to have worldwide effect," said a statement from world football's governing body.
Juventus have denied wrongdoing and they and Paratici have appealed the sanctions.
On Tuesday Tottenham published a lengthy interview with Paratici in which he said Conte's departure was "the right decision for everyone" and the club was "focussed" on supporting interim head coach Cristian Stellini as they try to secure a top-four finish.