A deal for Hakim Ziyech to join Paris St Germain from Chelsea has been blocked by France's LFP governing body after documents were not filed in time, according to reports.
A loan between the clubs had been agreed before Tuesday's deadline with the 29-year-old travelling to Paris ready to complete a deal, but PSG have been informed that the league was not notified in time for the transfer to be completed.
An appeal by the Ligue 1 champions was reportedly rejected by the LFP on Wednesday morning.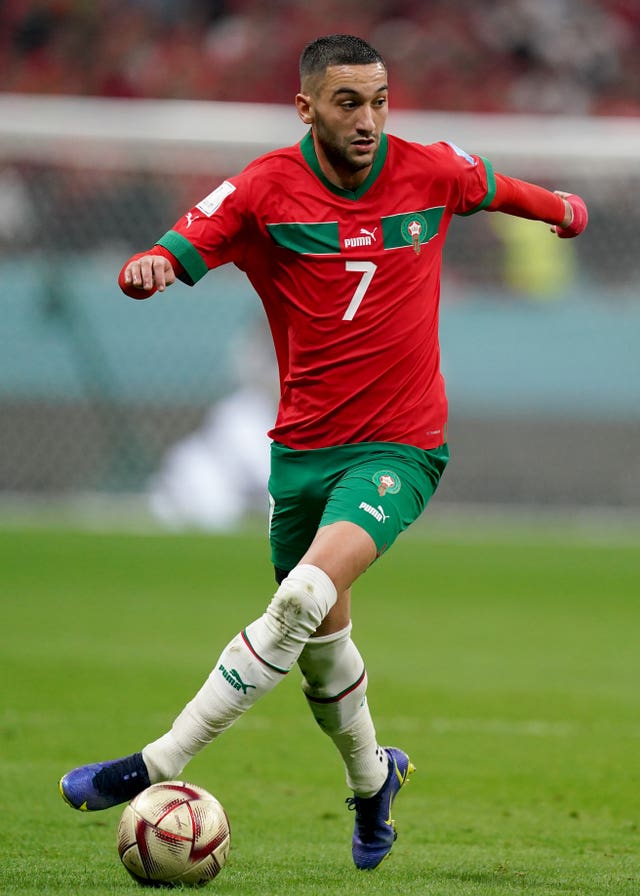 It means Ziyech – who has played 10 times in the Premier League this season, including four times since returning from helping Morocco finish fourth at the World Cup – will remain at Stamford Bridge for the remainder of the campaign.
Chelsea have been hampered by an injury crisis since the league resumed at the end of December and at one stage had 10 players unavailable to manager Graham Potter.
The club has since spent £318million on eight new recruits during the January transfer window, meaning the Morocco international's chances in the first team are likely to be limited, particularly as injured players start to return.