Graham Potter attempted to remain defiant after watching Chelsea suffer a third consecutive defeat with a 2-0 loss at Tottenham but accepted he does not have "too much good faith" given his poor start to life at the club.
The struggling Blues lost out after Spurs midfielder Oliver Skipp smashed home his first goal for the club 20 seconds into the second period before fellow academy graduate Harry Kane wrapped up the win with his 18th Premier League goal of the season eight minutes from time.
Defeat increases the pressure on Potter, who has only one win from his last 11 matches and saw Chelsea fall 14 points behind Tottenham in the top-four race.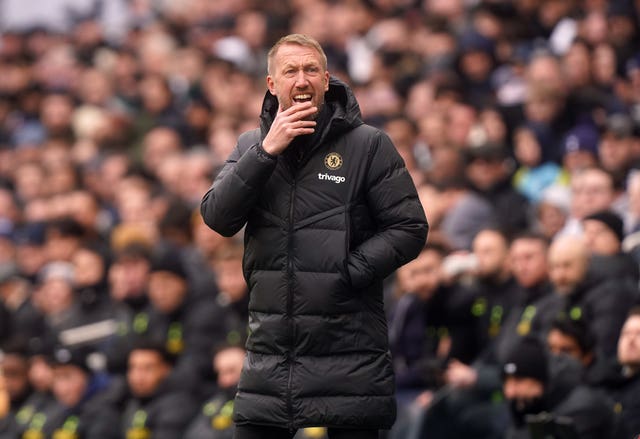 While the ex-Brighton boss made comparisons with Arsenal counterpart Mikel Arteta and referenced the difficult moment being endured by Liverpool manager Jurgen Klopp, he conceded his six months at Stamford Bridge give him little leeway amid growing frustration from fans.
Potter said: "Whilst the results are like they are, I accept it. It is part of our job.
"We were talking before the game about watching All or Nothing and Arsenal two years into Mikel's reign, he is close to getting the sack, people are wanting him out and it is a disaster.
"Obviously now things have changed a little bit but that is just the way it is. You look at Jurgen's situation. He hasn't got the results and all of a sudden people want him out.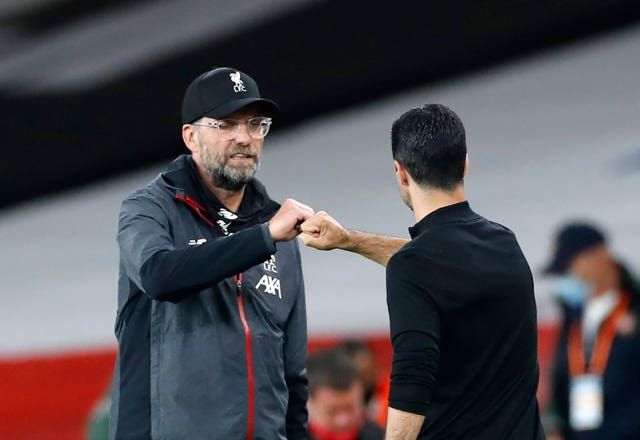 "That is just the nature of football. Obviously I haven't done enough at this club to have too much good faith and I also accept that as well but my job is to not worry too much about that.
"I understand the question (about being under pressure), totally and to try to focus on keep helping the team, keep helping the players because I really like these players. They are good lads, they want to do better, they want to win but at the moment we are suffering and that's my responsibility."
Chelsea were given a boost on the verge of half-time when Hakim Ziyech's red card for violent conduct was downgraded to a yellow after referee Stuart Attwell was told by VAR to use the pitchside monitor.
Yet it was Spurs who emerged stronger following the restart with Chelsea's poor form in front of goal continuing. They have now scored just one goal in their last six games.
"My job is to always pick the players up and support them because I think they need support because they are hurting," Potter insisted.
"I know and can feel they want the results to get better but we are in a tough moment.
"After a result like today and where we are, my focus is on the next match against Leeds. We need to lift the mood, lift spirits and find a good feeling. Hopefully we can get a nice game and three points."
Spurs were again without boss Antonio Conte but assistant Cristian Stellini took his record for this season to four wins out of four when he has deputised.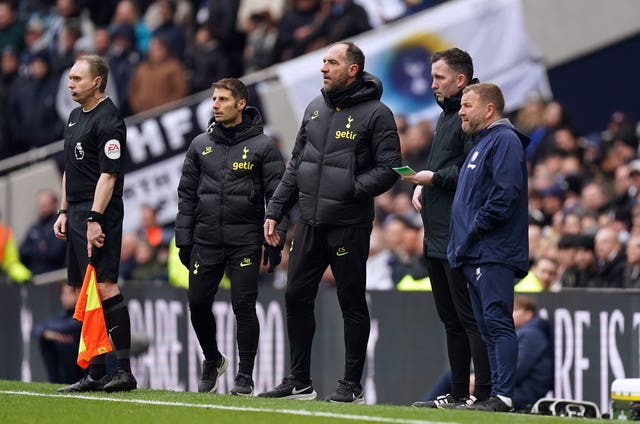 The Tottenham number two provided an update on his manager after watching his side secure a fourth Premier League triumph from their last five games to strength their stranglehold on a top-four berth.
"My feeling is he will be back this week but I don't know when," Stellini said with Spurs to face Sheffield United on Wednesday and Wolves on Saturday.
"It is like a teenager that has to become mature. The team react in this way and they take responsibility. Everyone, players that play and players that are not playing.
"This is why I am glad to stay here and keep the chair of Antonio warm."