Graham Potter is hopeful an agreement can be reached for Mateo Kovacic to stay at Chelsea beyond the expiration of his contract next summer.
The Croatian has captained Potter's side in recent weeks following an injury to Thiago Silva and the sale of Jorginho to Arsenal in January, and his spell as skipper has coincided with an uptick in form for the Blues.
Reports have linked Kovacic, who has become a key operator alongside Enzo Fernandez in Potter's midfield, with Bayern Munich and a reunion with former Chelsea boss Thomas Tuchel, who was appointed last week.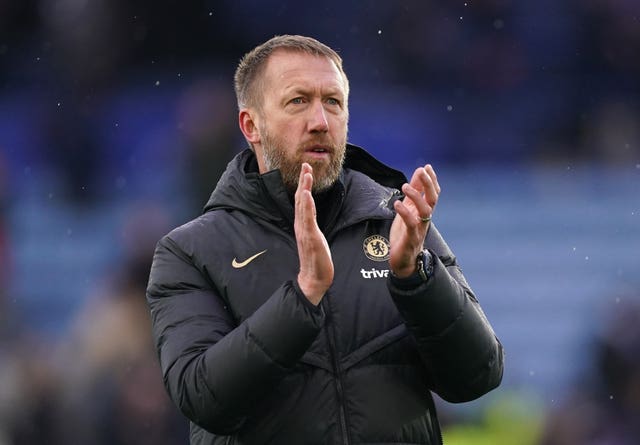 Bayern have already made an approach for assistant coach Anthony Barry to join Tuchel at the Bundesliga champions, with Potter saying the club are unlikely to stand in the 36-year-old's way if he opts to move.
Any deal for Barry is likely to be delayed by the prospect of the teams meeting in the semi-final of the Champions League in May. Potter hinted that a period of gardening leave may be enforced once the clubs have reached agreement over compensation.
Yet Kovacic – who returned invigorated from helping Croatia to finish third at the World Cup in Qatar after a difficult first half of the season at Stamford Bridge – is a different story, with Potter keen for contract matters to be sorted out with the player.
The manager was full of praise for the impact the stand-in captain has had in a leadership role.
"The club has conversations (about contracts) with players all the time," said Potter. "It doesn't mean it's public. These things happen behind the scenes, and when we've got something to report we can report it.
"He (Kovacic) is someone I have huge respect for as a person. He's been great with us, very supportive. He's played a role in the team and has been captain the last few games. From my perspective he's important. But it's between Mateo and the club to talk.
"He had a tough pre-World Cup. He had an ongoing knee issue that he's been nursing and getting through pretty much all season. It's been a challenge for him. But the way he's handled himself has been absolutely fantastic.
"He's done the work behind the scenes to be available all the time. He played the World Cup, it was a great experience for him and a break from everything. He's come back in a really good way.
"The last couple of weeks, he's really stepping up and stepping up. He's shown his quality, shown his leadership."
Chelsea face Aston Villa at Stamford Bridge on Saturday looking to open up a three-point gap on Unai Emery's team in the middle of the Premier League table.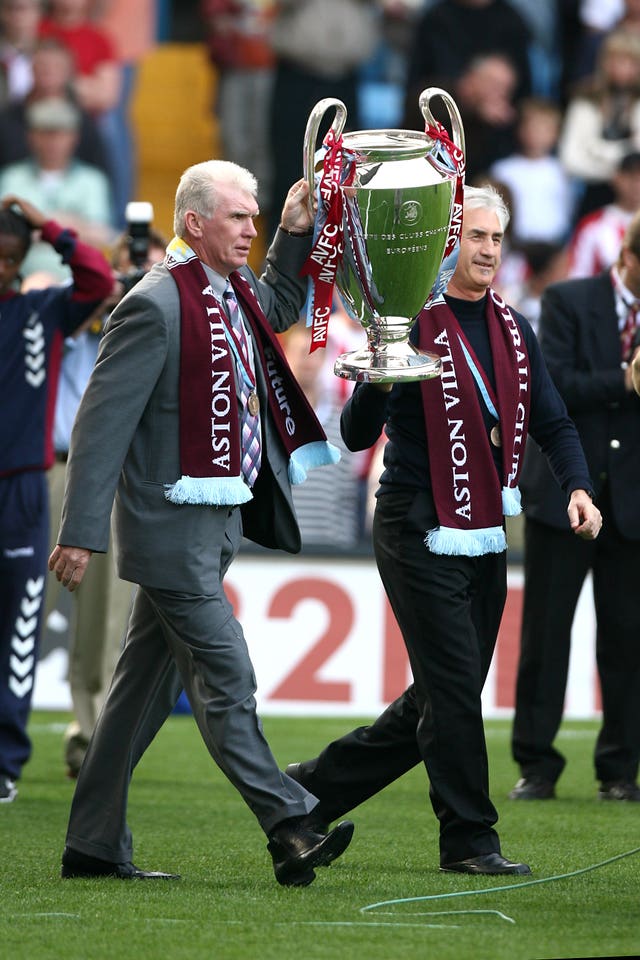 Potter, who hails from Solihull in Birmingham, an area with a typically strong Villa following, has been reported as being a supporter of the club, but set the record straight ahead of the game.
"When I was a kid growing up in Birmingham, the team was Aston Villa because they'd just won the European Cup (in 1982)," said Potter. "My first football memory was when they brought the European Cup to the Shirley British Legion. That shows you how much football has changed.
"My brother had a picture of him sat in the European Cup, with Ken McNaught and Peter Withe. That was my link with Villa and I followed them as a kid. But my dad was a Birmingham City fan. I was watching Birmingham as well.
"Anybody that is a fan will say you can't be Birmingham and Aston Villa. I don't think I was either, but I was fond of both teams."