Graham Potter accepts Chelsea's bold decision to hand £62million signing Mykhailo Mudryk an eight-and-a-half-year contract could backfire.
Ukraine winger Mudryk is in line to make his Premier League debut at Liverpool on Saturday following his high-profile arrival from Shakhtar Donetsk.
While the Blues held off competition for the 22-year-old's signature from leaders Arsenal, eyebrows were raised at the length of his Stamford Bridge deal, which runs until 2031.
Head coach Potter believes that decision could prove beneficial for the west London club but admits every transfer carries a degree of risk.
"There are no guarantees anywhere," he said. "There is no magic formula that says 'this is going to work and this is how we're going to see the future'.
"I think in whatever decision you go into, you should have the humility to say you haven't got all of the answers, you can't see the future, you've got to make the most educated guess that you can and try to predict as closely as you can to what you think may happen, and then make your decision accordingly.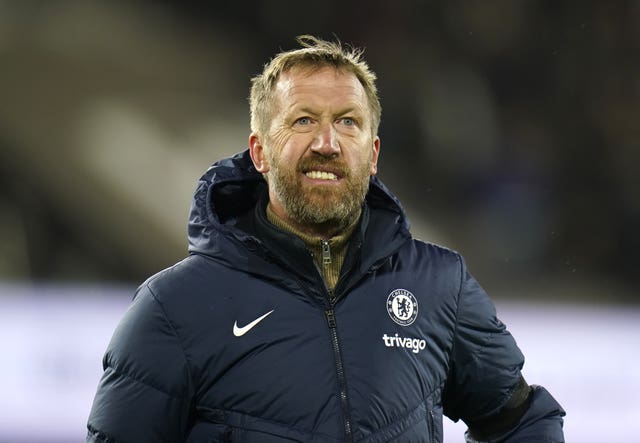 "That's the challenge, that's the challenge of the club, that's the challenge of us all to try to think, 'OK, what's the right thing for us? How do we do that?'.
"But is there life without risk? No, not all. I think whatever you do, there's going to be a risk, there's chance it might not work and you have to understand that and the consequences to that.
"Obviously if things go well, you've got a fantastic asset and the club is secure in terms of the contract length. It's a direction the club want to go down and obviously I am supporting that as best as I can."
Mudryk was paraded on the pitch at half-time of last weekend's 1-0 victory over Crystal Palace after completing a move which could eventually cost Chelsea £88m.
Having spent his entire career to date in his homeland, he is contention to feature at Anfield, albeit it is expected to be a cameo appearance.
Potter is eager to ease the burden of expectation on Mudryk as he attempts to help the player fulfil his exciting potential.
"As a person, he's quiet but he's determined, very focused, very ambitious, very hard-working, wants to succeed, he has good intentions," said Potter.
"He brings speed, directness, one-v-one ability to just eliminate an opponent.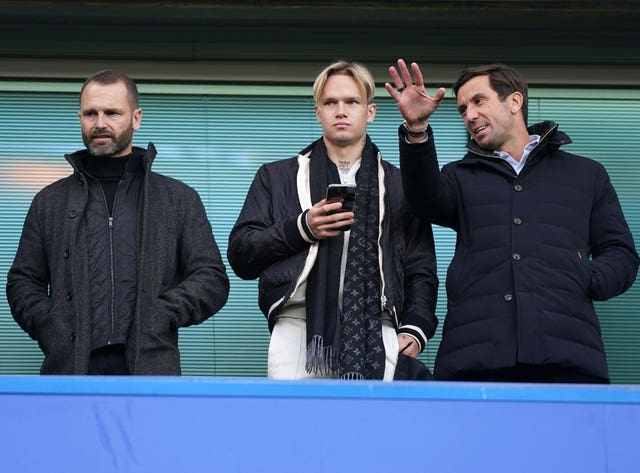 "He's young so there are aspects of his game he can develop and that's what he's here for, to try to do that.
"And sometimes all the noise around him, you just have to accept that that's what it is, you can't do anything about it.
"Now it's just to focus on helping him settle in, not put too much pressure on him from our perspective because it doesn't matter what the price tag says.
"It's about how does a human being go from this country and this league to this country and this league and help him understand about us as a club and, if we do that well, he will be a huge success."