Chelsea were unaware that Gareth Southgate intended to pick the injured Mason Mount for England's upcoming Euro 2024 qualifiers, according to Graham Potter.
Confusion surrounded the 24-year-old's involvement on Friday after Potter confirmed he would not be fit to play for Chelsea against Everton nor to join up with Southgate's squad next week, 24 hours after the midfielder was named in the selection for the games against Italy and Ukraine.
Mount has not played for Chelsea since the 2-0 defeat away to Tottenham at the end of February, and will miss Saturday's game at Stamford Bridge with an injury to his pubic bone that will also keep him off international duty.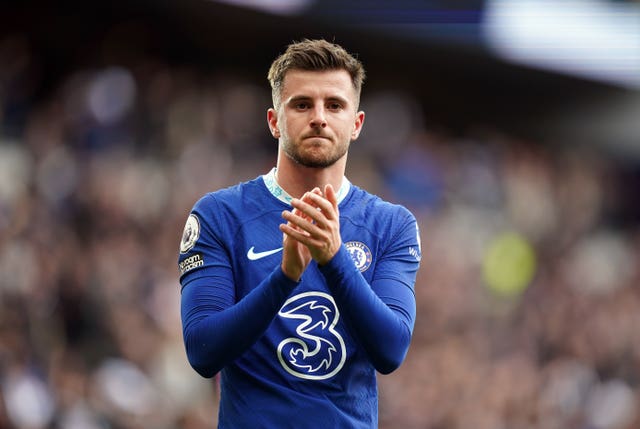 The PA news agency understands that a breakdown in communication between Chelsea and the England camp led to Mount's inclusion in the squad announced on Thursday, but that conversations had taken place in advance regarding Raheem Sterling's lack of availability. Sterling, who has a hamstring injury, was not on Thursday's list.
Potter admitted his surprise at Mount's selection, and confirmed the player will not be fit to play for club or country until after the international window.
"He's never been available as far as I'm aware," said Potter. "Probably as a club we will (seek clarity on why he was named). I don't have all the contacts of all the doctors.
"As far as I was aware, he wasn't going to be available for us at the weekend. He needed a bit of time for his injury to settle down which pretty much ruled him out of the England thing.
"Whether (England) needed a bit of time to double check that, I don't know. I don't think there's anything untoward. Sometimes, a player can be named but there's still a couple of days where things can be changed. As far as I was aware he wasn't available.
"Mason has good days, and he has days where he has a setback. It's a niggly one. Hopefully if we can manage him through this period he might be OK."
With Sterling and Mount absent, Potter is likely to be able to name N'Golo Kante in his squad for the first time since becoming manager.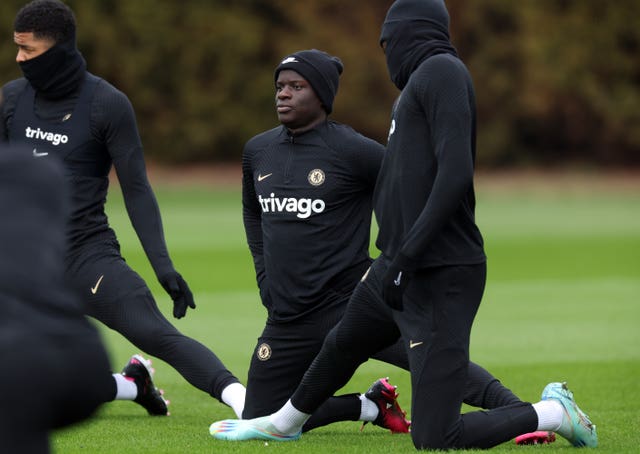 Kante has not played for the club since injuring his hamstring during the draw with Spurs at Stamford Bridge in August.
Potter said the France international will be eased back into the side, meaning he is unlikely to start against Everton as the Blues look to stretch their winning run to four games.
The timescale will give him a good chance of being fit for the starting XI when Chelsea play the first leg of their Champions League quarter-final against Real Madrid in the Bernabeu on April 12.
The draw for the last-eight made on Friday means a meeting with former Blues boss Carlo Ancelotti, who won the Premier League at Stamford Bridge in 2010.
The Italian's famously calm demeanour was on show during his time in west London, but Potter – who has been criticised for a perceived lack of passion – once again bullishly rejected any suggestion there is a "right" way to carry himself as Chelsea manager.
"I can't be bothered to speak about how people think you should be," said Potter. "Carlo Ancelotti should be him, Pep (Guardiola) should be him, Jurgen (Klopp) should be him, and I should be me. And I don't care what you think.
"The simple thing is, if you win you can be whoever you want to be. If you lose, somebody wants somebody different. That's the reality. There's no point in going to try and act to be somebody else. No thanks. That doesn't guarantee you to win football matches as far as I'm aware.
"He's (Ancelotti) been him. If you're not calm, I'm totally alright with that, it's not like I'm looking down on anybody for being different to me. It's not that at all. You've got to be yourself. You've got to be authentic. If you try and act, in the end the situation finds you out.
"What he's done is been himself the whole of his career and he's done extremely well."