David Raya has put any contract talks on hold at Brentford and insists his future can wait.
The Spain international has confirmed for the first time he rejected a new deal at the Gtech Community Stadium last month but remains happy in west London.
Tottenham, Manchester United and Chelsea have all been credited with interest in the in-form goalkeeper with a scramble for his signature expected in the summer.
By then Raya will have just a year left on his deal but he remains relaxed and focused on Brentford's charge for Europe.
"I don't think it's the right time to sign a contract at the moment," he told the PA news agency. "I'm really, really happy and right now I'm just thinking about doing the best for the team and trying to push for Europe.
"I was offered a new contract last year and one in January but we didn't reach an agreement. I would like to see what happens in summer, however I'm happy at Brentford.
"For now a new contract is secondary, the most important thing is the team and the games. We'll see where we are in May.
"You never know what's around the corner. There's nothing I can say about what's going to happen in the summer. I don't even know what's going to happen on Saturday."
He smiles when asked what it is like to be Europe's most wanted goalkeeper but is quick to stress the role Brentford have played in his development and life since a £3million move from Blackburn four years ago.
"I'm not sure if it's interest, people talking or my name being thrown around," he says.
"Brentford feels like home, when I came here three-and-a-half years ago it's because I needed a new challenge.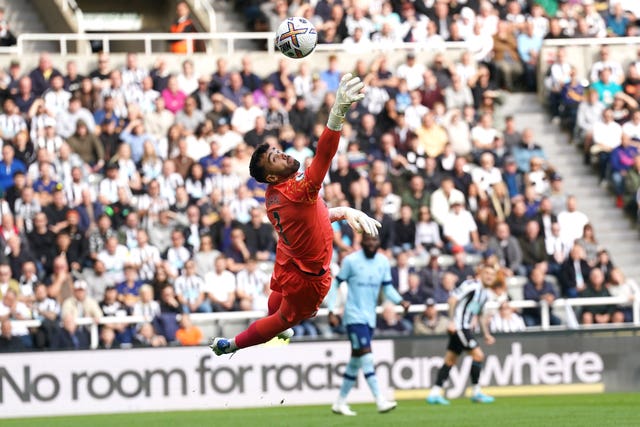 "It's always going to be home – no matter what. I'm in one of the happiest times of my career. I'm a happy guy, you will never see me moaning. Football is my life, so I do what I love.
"The manager has done a magnificent job with the team. He doesn't want any egos.
"He makes everybody part of the Brentford family. You want to play for him and do what he's telling you to do. If you see the results, you can't say no. He's set a foundation of trust. Everyone trusts each other."
There was interest from Saturday's hosts Arsenal in 2020-21 but Brentford's promotion ended that and Raya quickly moved on.
He describes that time as "long gone" and has proved why the Gunners were so keen.
Raya tops the Premier League charts with 91 saves this season – seven more than Fulham's Bernd Leno – and sits joint third, behind Nick Pope and Aaron Ramsdale, with eight clean sheets.
It is form which earned him a Spain debut in a 2-1 win over Albania last March and a World Cup call up.
"I don't really feel any pressure. My mindset is to just enjoy it as if it's the last day because you never know what's around the corner," said the 27-year-old.
"I'm not the tallest goalkeeper but the stats are there to see you don't have to be tall to be a goalkeeper.
"I was unlucky not to get any minutes at the World Cup but the dream was to play and I played at home. We played at the Cornella (Espanyol's stadium) and that's next to where I used to play,  20 minutes from where I used to live.
"I had all my friends, my family and all my loved ones there. I cannot describe the emotion going through my body when I heard I was going to play the whole game.
"I came here when I was 16 and have played most of my football in the Championship but in Spain how often do they watch it?
"So when I was called up the media were saying, 'who is this guy? Blah, blah, blah' but if I wasn't good enough I wouldn't be there.
"Now I am a bit more recognised in Spain, not as much as here, but slowly my name is getting out in Spain a bit more."
Integral to Brentford's success, Raya has noted the new tactics teams have adopted to try to stop him starting quick attacks which only serves to inspire.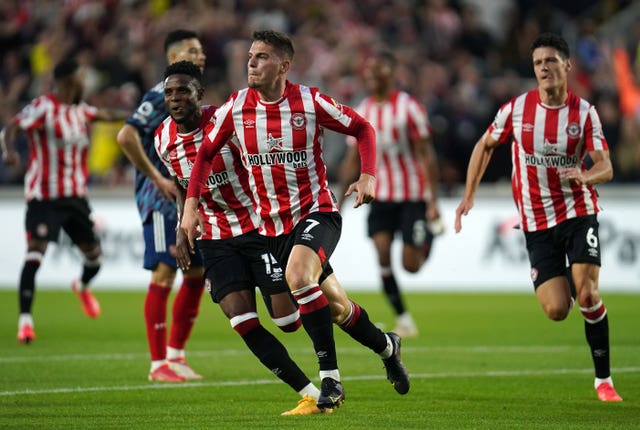 Now seventh, the Bees go to the Emirates on Saturday with the memory of how they dismantled the Gunners 2-0 on their Premier League debut in 2021.
That game set the tone for the Bees' incredible rise under Thomas Frank, claiming the scalps of Liverpool, Manchester City and Manchester United this season.
"The first game against Arsenal was a stamp on the table to say, 'listen, we're here to fight against everybody and we can beat anybody'," says Raya, who also admitted the league leaders are a strikingly different proposition than the one which surrendered 18 months ago.
"People talk about second-season syndrome but it's a myth. The name of Brentford is getting known worldwide."