Hugo Lloris says that Antonio Conte's explosive rant belongs in the past as Tottenham try and get over the line in their pursuit of Champions League qualification.
Conte's 10-minute tirade against Spurs' players in the wake of throwing a two-goal lead away to draw 3-3 at the Premier League's bottom club Southampton before the international break cost him his job.
His assistant Cristian Stellini took over until the end of the season but nothing much changed in his first game as interim boss as Spurs squandered a 1-0 lead against 10 men at Everton.
Harry Kane's penalty put them in front shortly after Abdoulaye Doucoure had been sent off, but when Lucas Moura also saw red for Tottenham, they could not see it out and succumbed to Michael Keane's 30-yard screamer in the 90th minute.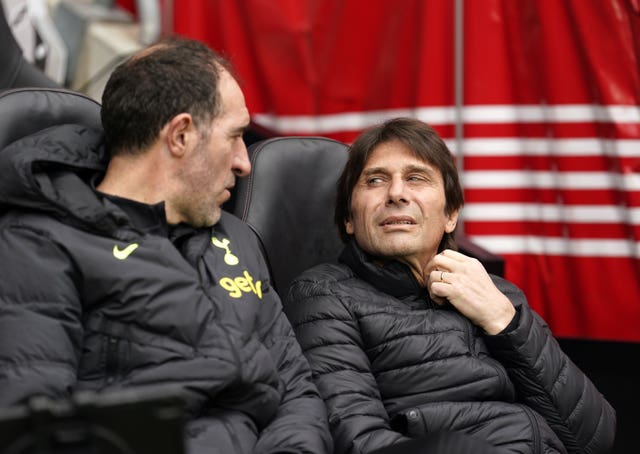 Spurs captain Lloris was back playing his first game since February and says nothing that has happened in the past matters as they try and cling on in the top-four race.
"I have nothing to say about that, I'm only focussed on the present and the future," Lloris said when asked about Conte's rant.
"The club took a decision but it doesn't matter who the manager is, all the players have to feel the responsibility when they wear the shirt.
"You have to do it first of all for yourself, then for the team, the people who work at the club, for the fans, for the club in general. But we are aware of the situation, we try our best.
"There is still nine games ahead of us. It's going to be difficult for all teams involved and we have to finish strong. And the key is consistency.
"Cristian knows very well the players, he knows well the club. He's just here to give continuity and try to finish the job as good as we can.
"Again, I repeat, it is also the responsibility of everyone. It's players, coaching staff, medical staff, all the people involved to create the right energy.
"Last week was very good. [It was] positive and we have to stay positive and try to recover the energy and obviously results and wins give you more confidence, especially in this period that is very decisive."
Moura has apologised for the "mistake" he made in getting sent off, insisting there was no malicious intent in his dangerous tackle on Keane.
The 30-year-old Brazilian was dismissed just six minutes after being introduced from the bench at Goodison Park for an over-the-top challenge on Keane, who showed no ill-effects to stride forward and hit a swerving shot past Lloris at the death.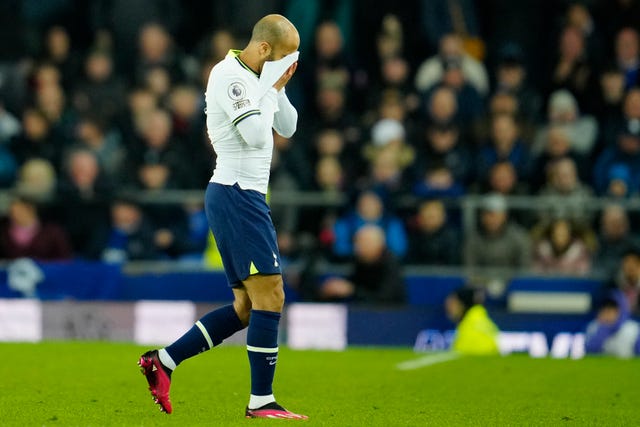 Moura took to Instagram after the match to write: "There are good days and bad days, today is a bad day for me.
"No-one is more frustrated than me. I made a mistake and I accept that. I am not this kind of player and I didn't mean to do that.
"Sometimes for the sake of milliseconds, something totally different happens than what you planned.
"I want to apologise to my team-mates, the staff, the fans and the club. I will keep working hard to help the team as much as I can until my last day at the club."