Jurgen Klopp insists he does not need a break from Premier League management following a disappointing campaign with Liverpool.
The Reds missed out on Champions League qualification after finishing outside the top four for the first time in a full season under the German.
Sunday's thrilling 4-4 draw at relegated Southampton stretched Liverpool's unbeaten top-flight run to 11 games but the late resurgence was not enough to make up for earlier poor results.
Klopp, the division's longest-serving manager, maintains he is "full of energy" and ready to revive the club's fortunes going into the summer.
Asked if he needs time off, the Reds boss replied: "No, no, no, not at all. Honestly, I'm completely fine.
"If you'd asked me 11 games ago, 'do you want to have a break?', I would have thought about it, to be honest.
"But I'm absolutely fine, full of energy.
"I have a break – I don't have training and these kind of things. But a really busy period hopefully starts now in a different area of the game. I'm more than happy to do that.
"I will find time to reenergise and then we start again in July."
Liverpool's fifth-placed finish was their lowest since they finished eighth in 2015-16 – the season during which Klopp replaced Brendan Rodgers at Anfield.
The Reds looked destined to sign off this term in style following early strikes from Diogo Jota and Roberto Firmino at St Mary's.
But quick-fire second-half finishes from substitute Cody Gakpo and Jota were required to avoid a major shock after Kamaldeen Sulemana's double and goals from James Ward-Prowse and Adam Armstrong turned a chaotic contest in Southampton's favour.
Klopp believes his club has stuck together during some difficult moments and is determined that they regain a fear factor for rival sides.
"There is not a lot to learn (from the season) but a lot of clubs when the expectations are as high as ours when things don't go well pretty quickly you start blaming each other," he said. "That didn't happen here.
"The better you behave in a crisis, the better you get out of it – and I really thought that was the case for us.
"We're really, really not happy about it and for a club like us it's massive not to qualify for the Champions League.
"If we improve, we are all of a sudden again a team nobody wants to play against and that's what we have to become again.
"There were a lot of games in the season where I think teams were happy to face us. That's actually the worst thing that can happen to you and I hated these moments. But that's over and now let's start again."
Southampton are preparing for life in the Sky Bet Championship following an exhilarating end to a dismal season.
Saints manager Ruben Selles, who will leave the club and is likely be replaced by Swansea boss Russell Martin, conducted a performance review ahead of his departure.
"We discussed the points we can do better, the points we need to hold," said the Spaniard.
"We needed to end in a professional way and that's not a discussion because it's not about us as a technical staff, it's about Southampton and the information we can pass to the future people working here is key in not repeating the same mistakes.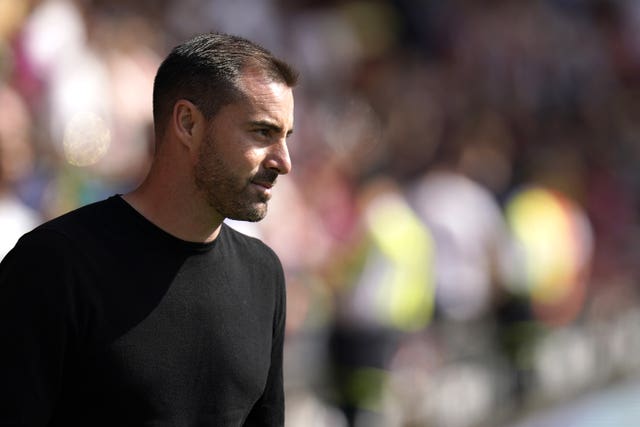 "If they find themselves in the same situations that we did, at least they have this footage and experience of what we did.
"We did our review as a technical staff together. We got some conclusions for us and somebody will present it in the proper place to present it.
"It's not for us to decide for the future but it is for us to say what we think can be different next season."