Mauricio Pochettino acknowledged it will be difficult for any club to win the Premier League title whilst Pep Guardiola remains in charge of Manchester City.
Chelsea face the champions at Stamford Bridge on Sunday seeking a fourth win in six games in the league, but go into the game 11 points behind Guardiola's treble winners having finished a colossal 45 points back last season.
Despite spending over £1billion on signings during the 18 months that owner Todd Boehly has been at the helm, the club have slid away from the league's summit in that time, dropping from third place at the end of the 2021-22 campaign to 12th last season.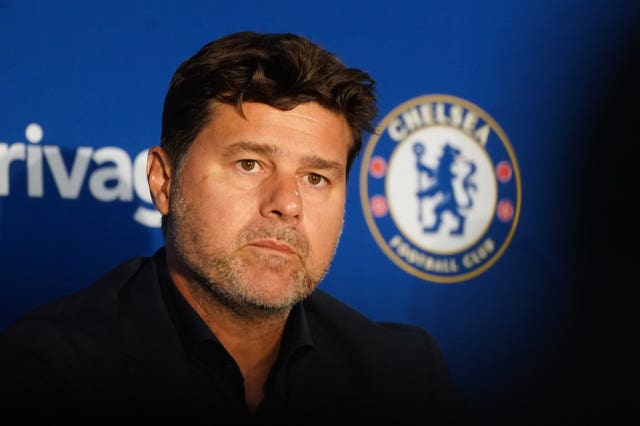 Pochettino has consistently defended results and performances since he took over in July, emphasising that despite the huge outlay, the club has mostly invested in young, inexperienced players who will required time to mature.
Ahead of Sunday's showdown in west London, he agreed that toppling City will be a significant challenge whilst Guardiola is still in his job.
"I think we are all trying to be close to their level," said Pochettino. "That's the idea, that's the challenge. It'll be tough of course. If he continues there, he has the experience and the capacity, and the knowledge. He's a great coach. It's going to be tough to beat Manchester City.
"But we need to believe. Football is about belief and to try to develop and to create some different strategies to try to be above them."
Pochettino previously enjoyed success against Guardiola and City in eliminating them from the Champions League with Tottenham en route to the final in 2019.
They ultimately lost in the final to Liverpool in Madrid, with Pochettino leaving less than six months later having failed to win silverware, despite running Leicester close for the title in 2016.
"We were contenders in the Champions League, we beat (City) with Tottenham," said Pochettino. "But our possibility to win the league was when we fought in 2016 with Leicester. We never went in a fight with City for the league.
"But we were contenders in the Champions League. It's not easy.
"That's why massive credit to Pep and the organisation. Of course, you can see. But different clubs, different people, different structures, for sure, they're building something really special.
"It was tough for them to win their first Champions League (last season), but they were consistent; improving and improving and improving with the confidence in Pep's project, backing Pep for seven years. Massive credit to them."