Liverpool manager Jurgen Klopp has pledged to spend money in the summer transfer window but dismissed as "b******s" claims a lack of investment has been the root of their problems this season.
His side head into their Saturday lunchtime clash at Manchester City, title rivals in recent seasons, 19 points behind the Premier League's second-placed club.
Klopp's side may have the best record in the combined mini-league from matches between the current top six this season but it is defeats against the likes of struggling Bournemouth, Leeds and Nottingham Forest which have done much of the damage.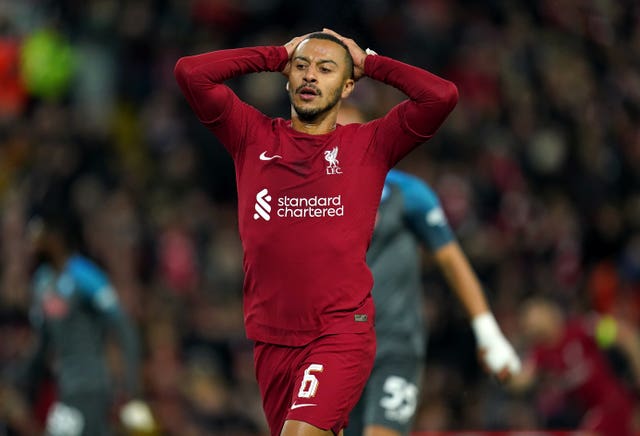 Scrutiny has inevitably been targeted on midfield, where injuries have left him significantly short and having to rely on teenagers Harvey Elliott and Stefan Bajcetic – himself now out for the season.
It is an area Klopp knows he has to strengthen in the summer with his primary target Borussia Dortmund's in-demand England international Jude Bellingham.
But when the Liverpool manager was asked whether he would spend £100million on one player he said: "I will not answer the question because we never speak about these kind of things.
"We will spend in the summer, that's what I can say definitely. The club will spend in the summer, definitely.
"For who and how many and stuff like this, there is nothing to say about, really."
For the majority of the time during his seven-year reign at Anfield, Klopp has usually been in a tightly fought title battle with City, and only 10 months ago they were two matches away from an unprecedented quadruple.
But this season such has been the inconsistent nature of results they are left scrabbling to secure a top-four place with 12 games left.
However, Klopp said performances this season had no bearing on decisions made about the players he currently has at his disposal and those he would like to recruit and dismissed critics who claimed a lack of activity was the root cause.
"That has nothing to do with specific results. My main job is to watch the boys the whole year and that is what I do and one game, two games have absolutely nothing to do with the decision," he added.
"If you know them for four or five years, then these two games (recent defeats against Real Madrid and Bournemouth) have absolutely nothing to do with it.
"That doesn't mean you sign a player after winning 7-0 (as they did against Manchester United last month) or you sell a player after losing 1-0.
"(This season is) an anomaly but I would prefer we were still in the Champions League spot and still be 12 points to City.
"We are 100 per cent guilty for everything but we had injuries and, of course it's completely normal for people to say, 'that's not good enough, and here's not good enough and there's not good enough' but that's b******s because (of what happened) years before.
"It doesn't change overnight, you don't lose all our brains and fitness and medical (department).
"Things happen and then you have to react, but when you are a little bit unlucky in this direction then it's really difficult and the league is running away at that moment.
"That is where we were. The football part, we didn't deal well enough with setbacks through the season."