Liverpool manager Jurgen Klopp hopes the re-emergence of former academy midfielder Curtis Jones will show the club do not always have to look to the transfer market.
The 22-year-old has started the last five matches – which has brought two draws and three wins – after an injury-affected season which has limited him to just 17 appearances.
Jones missed two and a half months at the start of the campaign and was then sidelined for all of November and December and the whole of February as the club tried to manage a troublesome stress problem in the tibia of his right leg.
But with the established over-worked midfield tiring and in need of refreshment, his return to fitness has coincided with Liverpool's best form.
And while Jones may not be a player who excites the fans like a high-profile new arrival would, Klopp believes there is still a place for him.
"That he has now five games in a row is absolutely great," he said.
"It didn't look for a long time during the season that these kind of things would be possible because he had a freakish injury.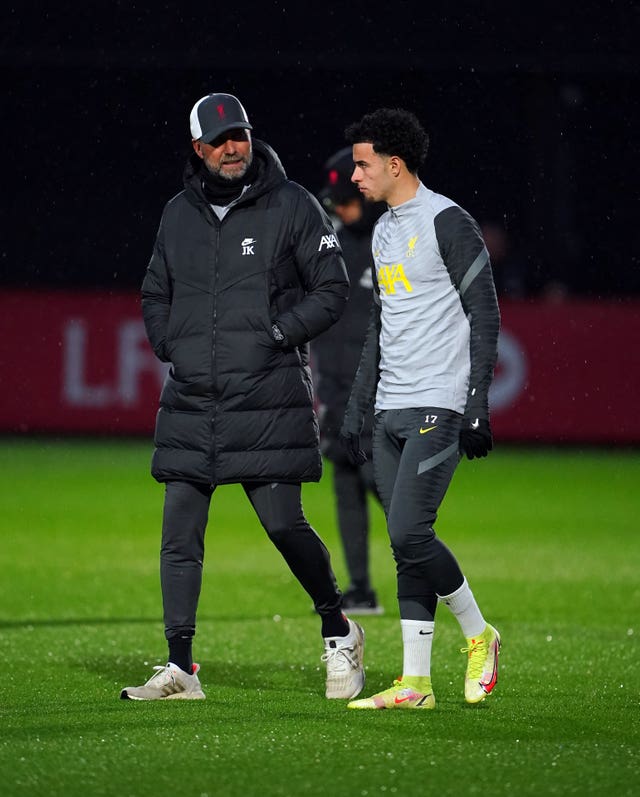 "We had to be super careful with him. Even when he was back in training, he wasn't allowed to train a normal training week and that time when he came back in the team, we were still involved in European football so it meant we don't train properly and that makes it really difficult for players who come back to get up to speed.
"Now you can see with Curtis, always the boys from the academy, people fancy big transfers.
"So if an academy boy plays good football, it is 'OK, but I would prefer bringing him in, bringing him in and bringing him in'.
"So I'm really happy for Curtis that he could show up now again. He really deserves it."
While Jones may not be the most glamorous name in Liverpool's starting line-up, his presence has helped re-energise the centre of the park and the current run of 11 points from the last 15 has kept them in with an outside chance of making the top four.
Victory over fellow contenders Tottenham on Sunday would maintain that momentum but Champions League football remains an outside bet for Klopp's side.
The next-best option would be the Europa League, where Klopp found the side when he took over in October 2015 and guided to the final that season, and the manager is realistic about their prospects.
"We take what we get, that's how it is. It's not that we started the season and said if we qualify for the Europa League it would be fantastic but the season taught us a few things," he added.
"If it's Europa League then it's Europa League, absolutely fine. For what we qualify is not, for me, so interesting.
"I want to create a basis that we qualify for the best possible scenario pretty much, so squeeze everything out.
"I want to play the best possible football – if we get nothing for that at the end of the season then we created that situation earlier in this year.
"And whatever happens until the end of the season, these last seven, eight, nine, 10 weeks then will be very important as well for the next season."