Jurgen Klopp highlighted what he believes were clear mistakes made around last season's Champions League final but does not feel UEFA president Aleksander Ceferin should be held primarily responsible.
This week saw the publication of an independent report into the dangerous congestion problems around the Stade de France in Paris prior to the clash between Liverpool and Real Madrid.
Thousands of Liverpool fans were penned in against perimeter fences and stuck in a motorway underpass before being tear-gassed by police, with the report concluding the situation almost became a "mass fatality catastrophe".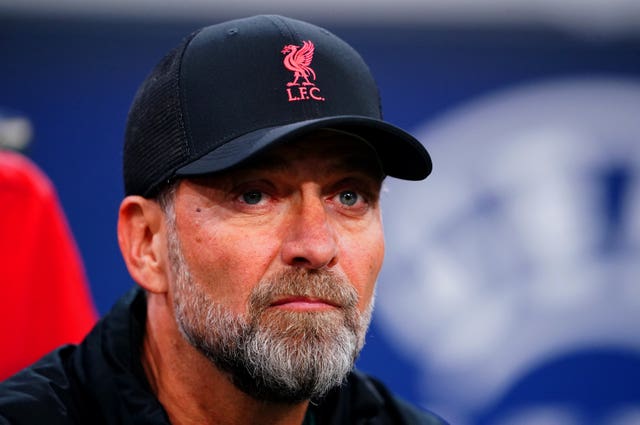 Liverpool have called on UEFA, who the report said bore primary responsibility for the organisational failures, to implement all the 21 recommendations made to try to ensure such a situation never happens again.
Asked if Ceferin should resign, Reds boss Klopp said: "No. I'm not sure who made the decision to be honest. I'm boss as well of some people and a lot of things I'm not 100 per cent in the subject, so I get information from different people and then make a decision.
"So the better the information is, the better the decisions are. Mr Ceferin maybe made the decision but somebody put all the papers together. I can't see him flying to Paris, flying to wherever, Rome, Berlin, 'Ah, it's not that good'.
"There are other people who bring that together. Maybe one of them should have a think if there's not a better place for him in another job, I don't know, but I think really Paris was the worst possible (venue), in that specific area for that day.
"Not a stadium that is used to it every week, every two weeks, like a lot of big stadiums in Europe are. From the first moment I thought it's not a good idea but this specific place could have been organised much better as well than it was.
"Everybody who was there knows the people who worked there didn't know 100 per cent what exactly they are doing. They were not used to these big crowds. You cannot work with volunteers on a day like this."
On the pitch, it is also a big week for Liverpool, with a much-needed victory in Monday's Merseyside derby followed by a trip to take on fourth-placed Newcastle on Saturday evening.
The Reds sit nine points behind Newcastle and need a big run between now and the end of the season if they are to challenge for the Champions League places.
The manner of the Everton win, coupled with an improving injury situation, has given Klopp huge encouragement that they can finish the campaign strongly.
"The intensity I loved the most," he said. "Not how much we were running, how intense we were, because that creates the rhythm for us.
"Now we have games every three days but we've worked long enough on endurance and everything, so we should be ready. We hopefully can make changes from tomorrow on, people coming back who will hopefully stay fit.
"(A big run) could happen, but we don't just think it will happen. Tomorrow's Newcastle, nothing else, and that's already difficult enough, but it must be much more difficult for Newcastle as well than it was for all the other cities we visited in previous times."