Jurgen Klopp has said Liverpool must go about their pre-season differently this summer as they look to improve on what has been an often frustrating campaign.
A year after coming within a couple of games of an unprecedented quadruple, instead settling for two domestic cups, Liverpool will go into the final month of this season already out of every knock-out competition and facing a fight to qualify for Europe via the league.
Klopp has already voiced regrets about last summer, saying a trip to Asia came too early during preparations for the season, with the squad flying to Bangkok only a month after the Champions League final brought to an end a 63-match campaign.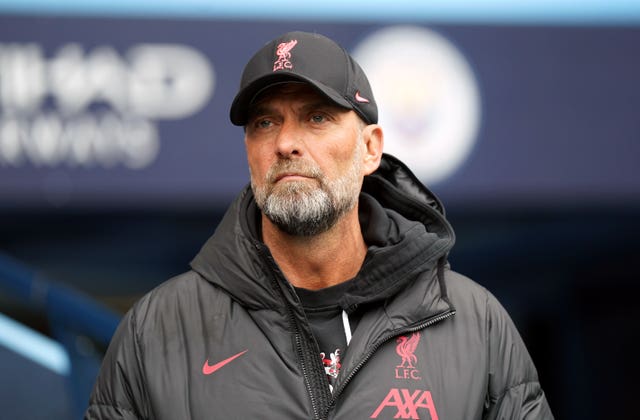 No plans for this summer have yet been confirmed by the club, but it has been reported that a possible trip to the United States has been axed with a single fixture in Singapore preferred.
While insisting last summer's tour was not enough alone to explain why Liverpool have been so far from their usual standards this term, Klopp was clear there must be change this time around.
"We have to plan (pre-season) early and usually you have to plan without the Champions League final because that doesn't happen constantly, you just have to deal with it," he said. "And that is what we did (last summer), we dealt with it.
"But then we started in Hong Kong and pretty much playing immediately because we had to and then the boys came back step by step by step. It was never a perfect pre-season but that is not the reason for our season now because before that we had similar pre-seasons.
"But this year must be different. We have now already three, four, five weeks without (European) football. Usually you play all the time. Now we play a lot – I actually have no clue where they would have put in the Champions League games (if we had got through).
"But it's different and that's why we have to step up. We have to step up. And we have to prepare that in the pre-season and that's why I want them back together as quick as somehow possible, respecting the necessity of holidays.
"I know that and I respect that and I want them to go on holiday for as long as possible but for this year we have to make sure we are together as soon as possible and can go from there."
Liverpool's season will end on May 28 with their final Premier League fixture away to relegation-battling Southampton.
Several players will then be heading off to national team training camps before the international window which runs from June 12-20, but Klopp said it would be possible for his players to fit in three weeks of holiday and recuperation before they report back for pre-season.
The first players are due back on July 8, with those who have been in international action reporting on July 11.
"The day after the season ends they go on a camp to prepare for whatever is coming up, it's crazy but our hands are tied, we cannot say anything about that," he said.
"So that is why the next season stands above everything to be honest. It means the next season starts with the pre-season and the boys on international duties will have at least three weeks plus the three days more…
"But then we start here, we will have three or four days here for the testing and all these kind of things – even the boys who come slightly late – and then we go on a training camp to Germany and we can work there properly with the whole squad and that is exactly what we need."