Manchester City chairman Khaldoon Al Mubarak insists there will be no stopping as the club continue to grow their global influence.
The Premier League and European champions sit at the heart of a worldwide network of 13 clubs known as the City Football Group.
As well as City, the CFG operates clubs in locations including New York, Melbourne and Yokohama, and this year brought Brazilian outfit Bahia into the fold.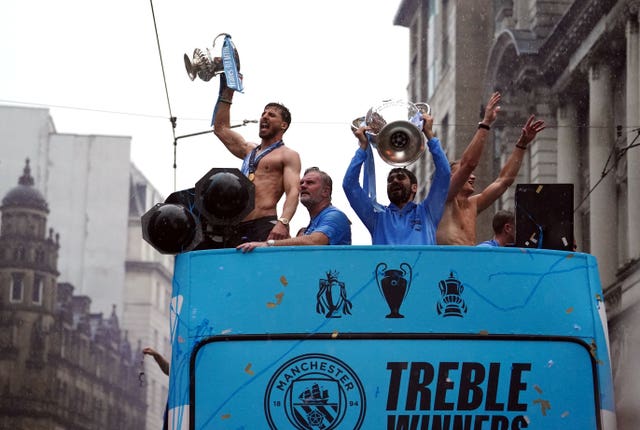 CFG intends to invest considerably in all of those operations, including players, coaches, facilities and academies.
Khaldoon told the club's media channels: "It's always about growth. You grow, you pause, you get things in order, and then you start the next step, one step at a time. We're not going to stop.
"We're going to keep going and we're going to keep investing and we're going to keep growing value, and we're going to keep bringing happiness to every community and every club we have in the world, and hopefully we'll keep bringing success in every club and team we have around the world.
"It's been a great journey over the last 15 years but I'm excited about the future and it's about now, the next 10, 15 years too."
Manchester City have been the greatest success story having won seven Premier League titles since 2012 and this year they became only the second English side to win the treble.
The club's latest new infrastructure project is now in the pipeline with plans recently submitted to increase capacity at the Etihad Stadium to more than 60,000.
The expansion is part of a £300million development which also includes the construction of a hotel, shops and food and drink outlets as well as a new 3,000-capacity covered fan zone.
Khaldoon says it will also not be the last improvement at the stadium.
"It's very exciting," he said. "Every year there's always something new, every year, because there's always a need to improve and evolve and grow. We don't stand still. We never stood still.
"Every couple of years we will do something, whether it's the Tunnel Club, whether it's the new stands, whether it's the seating.
"And now we're going to have a wonderful, wonderful development around it that's going to just enhance the whole area, is going to be great for the fans and it's going to bring, I think, positive revenue for the club.
"We're always in growth mode, we're never in contentment and pause and 'let's just milk the asset'.
"This is about building value and growing value, and it's about reinvesting consistently into this club."