Pep Guardiola has insisted this week's negative headlines surrounding Kyle Walker are a "private issue".
Manchester City and England full-back Walker is being investigated by police following allegations he indecently exposed himself in a bar.
City manager Guardiola said of the matter at a press conference: "A private issue. We solved it internally, speaking with him. Of course this is not the place to discuss private situations."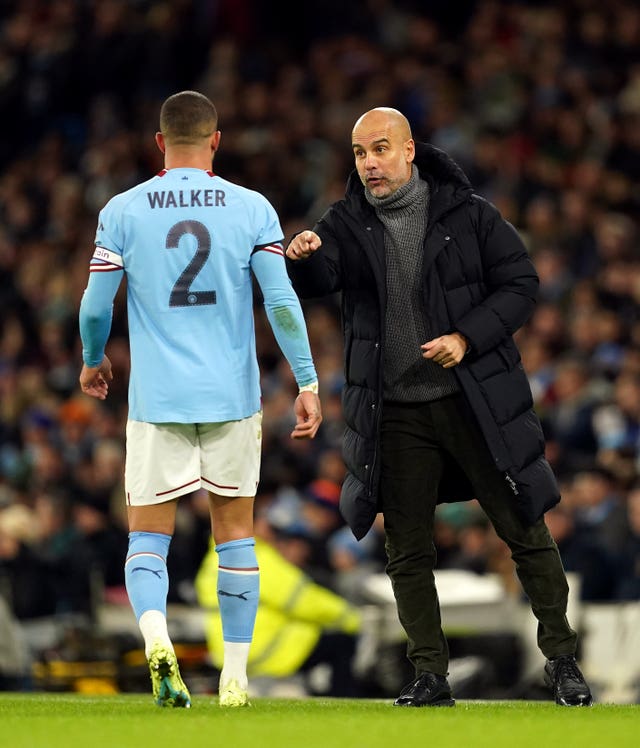 The incident is alleged to have taken place during a two-day break after City's Premier League victory over Newcastle last Saturday.
It is understood Walker contests the allegations and has reported for training as normal this week.
On the general issue of the importance of players being careful about their behaviour in public, Guardiola said: "It's completely different from years ago. They know it.
"When you open the door at home you have to know you will be filmed whatever you do. It is part of society."