Liverpool manager Jurgen Klopp admits "the future has started already" as a disappointing campaign has left him thinking about how his side bounce back next season.
While the Reds boss has not given up on making a late run into the top four, he is realistic enough to know Champions League football appears unlikely, with Liverpool nine points behind Newcastle.
He has made some tactical changes to his team in recent weeks, partly with a view to next season, but believes, if they do miss out on Europe, they cannot afford to waste the opportunity to rebuild that would present.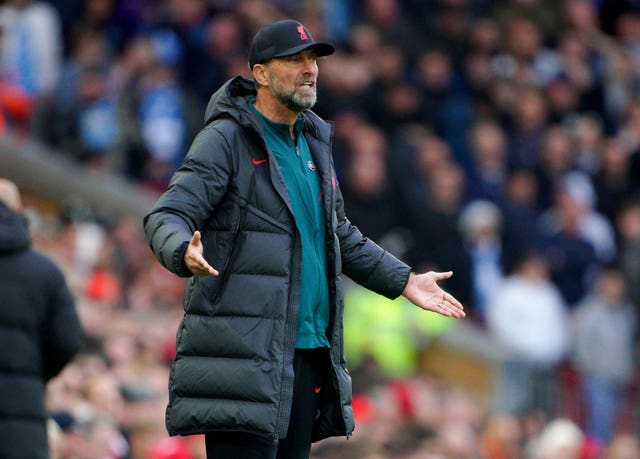 "So the future has started already, let me say it like this, but while we are here we have to win football games now," said Klopp.
"If we don't qualify for any European competition, it would obviously be a massive disappointment, but we should make sure it doesn't waste time during that period.
"I hope we can take some things from this season which are more useful than just telling us it was the wrong way."
Klopp admits he was surprised by how quickly their famed counter-pressing game disappeared between the end of last season and the beginning of this.
Having been two wins away from an unprecedented quadruple, the expectation was for another challenge on four fronts, but it has just not materialised.
"What we learned this season, a lot, is how it doesn't work out," he added.
"So from a counter-pressing monster to pretty much a non-existent counter-pressing side.
"I thought it was far away to be honest, but it was pretty quick. It was pretty much done.
"Getting back to that to make it pretty natural is not that easy, especially during a season when you constantly play the next game.
"So things happen and when you try to sort it you have to turn the right screws. That's it.
"So now we know how it doesn't work, which is good. It is important information.
"Finally we know. Because last year when it didn't work out we still got the result."