Liverpool have challenged Manchester City and the Premier League over their reduced ticket allocation for their forthcoming trip to the Etihad Stadium.
The visitors have been restricted to 2,382 tickets for the April 1 lunchtime kick-off, down by almost 500 on the previous post-Covid levels. Prior to the pandemic, Liverpool's allocation was more than 3,000.
There have been a number of high-profile issues involving both sets of supporters in recent seasons and in December, Liverpool chief executive Billy Hogan personally apologised to the family of a 15-year-old Manchester City fan who was injured when she was hit by a plastic glass weighted by coins thrown from the away section during the Carabao Cup tie.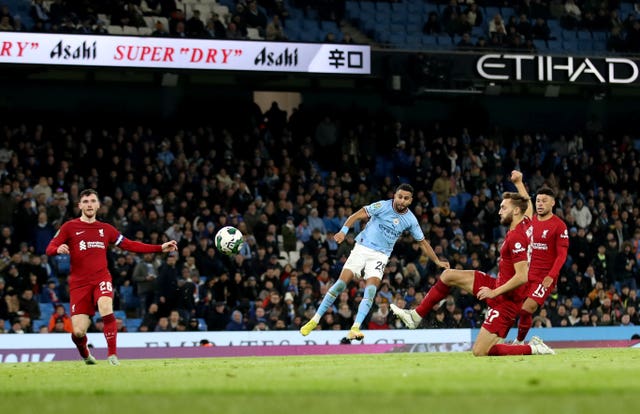 "Liverpool Football Club has been informed that its ticket allocation for the forthcoming Premier League fixture against Manchester City on April 1 at Etihad Stadium has been significantly reduced," said a Liverpool statement.
"This reduction was agreed between Greater Manchester Police, the local Ground Safety Advisory Group and Manchester City.
"LFC has been in contact with the Premier League and Manchester City to challenge this decision.
"The club is committed to having as many supporters as possible in stadiums for Premier League away fixtures."
Fans group Spirit of Shankly have objected to the move, saying in a statement: "We acknowledge there have been issues involving both sets of supporters in recent seasons, but this course of action is counter-productive.
"We look for support from LFC and urge Manchester City and the relevant authorities to rethink and reverse their decision."
Manchester City have not commented but it is understood their actions are as a result of guidance from the Safety Advisory Group and the police.