Pep Guardiola insists all thoughts of Manchester City's Champions League semi-final against Real Madrid have been put to one side ahead of Sunday's trip to Everton.
City will hope to claim a place in the final when they host the Spanish giants next Wednesday after drawing 1-1 in the first leg of their last-four tie on Tuesday.
Yet the Premier League leaders have little opportunity to ease up beforehand as they face the relegation-threatened Toffees in a clash crucial at both ends of the table.
Guardiola said at a press conference: "My thought is just Everton – no more than that.
"It's 11 months working for the Premier League. We don't have much time to Madrid because we play Sunday – thank you so much – but it's a real, real priority, Goodison Park."
Real have an extra day's rest before the second leg as they are in action on Saturday this weekend.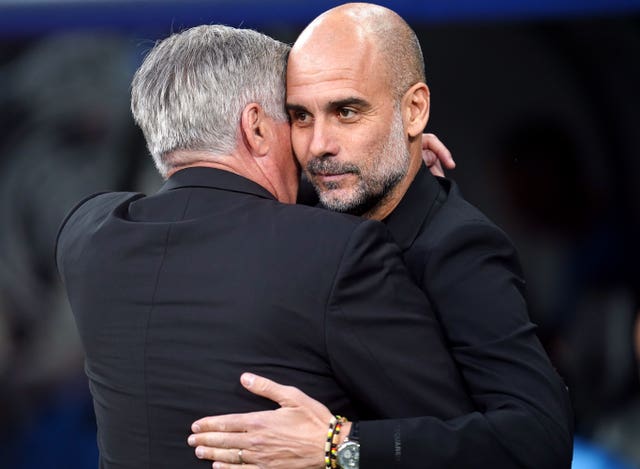 Guardiola would have preferred to play on Saturday too but says he is beyond complaining about the schedule.
He said: "I can't understand it but I'm not going to fight it anymore.
"I don't understand it but we have to adapt. The schedule, it is what it is."