Frank Lampard said joining Manchester City during the final year of his career opened his eyes to a different way of running a club after spending 13 seasons at Chelsea.
Lampard's side face Brighton at Stamford Bridge on Saturday looking to narrow a seven-point gap to their opponents, who sit four places above them in the Premier League table.
The visitors have been praised for the way they have emerged from being top-flight newcomers in 2017 to contenders for a European place this campaign, with success rooted in careful recruitment and long-term planning.
It is in contrast to the last 12 months at Chelsea under Todd Boehly, who has spent more than £500million on players only for the team to slump to 11th in the table after winning only four league games in six months.
That period has seen a huge overhaul in personnel around the club, with a number of key decision-makers – including former goalkeeper Petr Cech and chairman of 20 years Bruce Buck – leaving in the wake of the sale of the club last year. The departure of former owner Roman Abramovich has also been felt.
Lampard is the fourth manager to take the team during Boehly's short reign, with Champions League-winning boss Thomas Tuchel sacked in September and former Brighton coach Graham Potter removed last week. Bruno Saltor of Potter's backroom staff had the reins for the game against Liverpool.
Lampard said his time at City – with whom he spent one season in 2014-15 – helped him to realise that, in spite of the success Chelsea enjoyed under Abramovich, other equally effective models are possible.
"Everyone will have different versions (of running a club)," said Lampard. "I went to Man City for the last year of my career. It really opened my eyes to a different model from Chelsea, for me that was great.
"Probably at Chelsea, the managers turned over a lot. We fortunately had a squad that was able to win a lot of trophies. When I look back, I feel disappointed we didn't win more leagues with more consistency. I think we should have done.
"When I went to Man City and joined the City Group and went to New York, it opened my eyes to a different way of doing it, how they were all working towards something that felt like a longer goal. As opposed to Chelsea which was like, 'change it – results; change it – results'.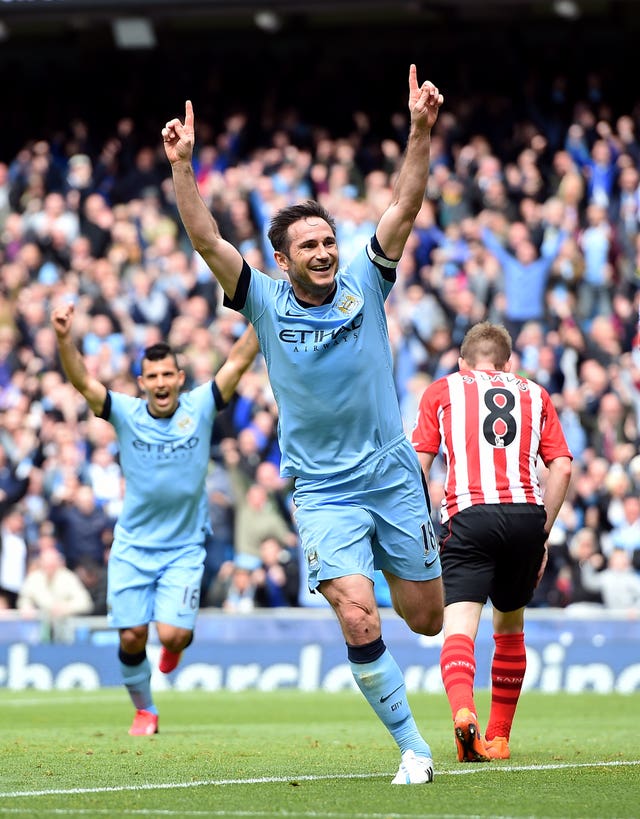 "Both have worked in their different ways so I don't think there's an exact model. I think it would be jumping the gun to claim the owners now are copying any model.
"Most models are a process. We saw at Man City, we're seeing it now with Arsenal, we've seen it with Brighton. All of those models made some mistakes along the way. It's how quickly you get back on track and keep driving in the right direction.
"Chelsea is a serious football club and it needs to be taken in a good direction. I believe the owners are that. Now all the work begins."
Lampard was part of a period of enormous success under Abramovich, winning 11 major honours and becoming the club's all-time top scorer.
A lack of continuity with the past has drawn criticism since Boehly bought the club, both in terms of people working behind the scenes and player recruitment.
Lampard's appointment until the end of the season while the club search for a permanent successor to Potter has given the team's newer players a point of connection with past successes at Stamford Bridge.
"Culture in a training ground and at a club is massively important," said Lampard. "I don't think you judge (the work) necessarily on people that played for Chelsea or had an affiliation with the club.
"Change is something that possibly can scare people. Sometimes it has to happen for good reason, to keep driving the building forward.
"Having good people and a good culture at the training ground is important, it has a reflection on performance. But the most important jobs are the players on the pitch.
"I remember being at Chelsea in the early 2000s when Roman Abramovich came in. People were panicking as much as they were excited, 'Will I keep my job, will I get in the team, who will they bring in?'
"Then you look back 20-odd trophies later. And those trophies didn't come in the first year. They came in the second, third, 15th whatever year."