Manchester United have confirmed Marcus Rashford will miss a "few games" and manager Erik ten Hag is unsure how much of a part the in-form forward will be able to play in the run-in.
The 25-year-old has bounced back from a challenging campaign in spectacular fashion, scoring 28 goals in all competitions having shone particularly brightly since the winter World Cup.
Rashford's form helped United to Carabao Cup glory but his availability for their quest for FA Cup and Europa League success – as well as a top-four finish – was thrown into doubt on Saturday lunchtime.
The forward pulled up holding his groin after trying to meet a ball over the top in the 78th minute of the 2-0 win against Everton, immediately indicating to the bench that he was hurt.
Ten Hag said afterward that he did "not look well" and United announced on Wednesday that he "will be unavailable for a few games but is expected to be back for the season run-in".
Speaking an hour after the update on Rashford was published, Ten Hag said: "A few games, so that is the statement.
"I can't give more details of it because we don't know. We have to see how it develops, the injury.
"Of course it's a setback and he's disappointed about it.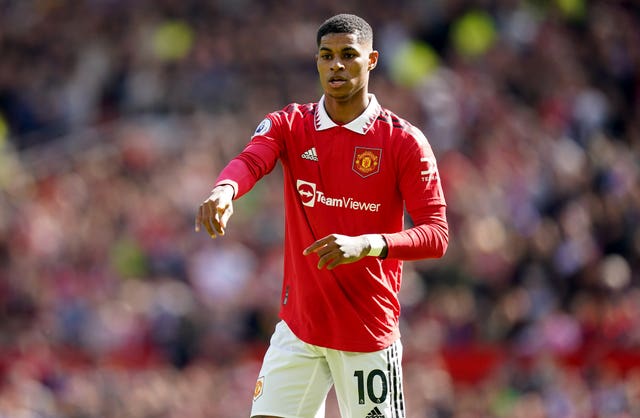 "But he's not totally broke because he knows he will return quickly, so he's optimistic and he's started straight on his recovery and his rehab so that helps to get back soon."
Rashford will definitely miss Thursday's Europa League quarter-final first leg against Sevilla, who could face a familiar face at Old Trafford as United look to offset their star attacker's absence.
Anthony Martial spent a disappointing loan spell with the LaLiga side in the second half of last season and has endured an injury-hit time since returning to Old Trafford.
But Ten Hag has always praised the France international's impact and is ready to start him after coming off the bench in United's last three matches following a hip issue.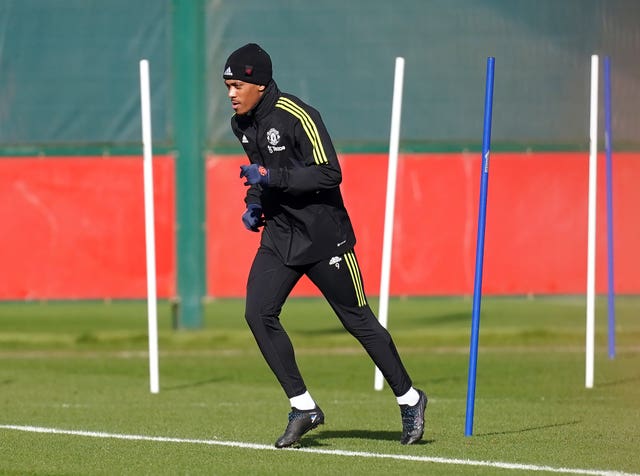 "I think he is ready, yeah, to start a game," the Dutchman said of Martial, who scored his first Premier League goal of 2023 against Everton.
"But as I said, the frontline against Brentford did really well and then we decided to continue that against Everton and they did again very well.
"The advantage was also we can bring Anthony Martial slowly back but in the team, give him minutes, get him used to the game at the highest level, to high intensity.
"But I think already against Everton he was ready to start a game."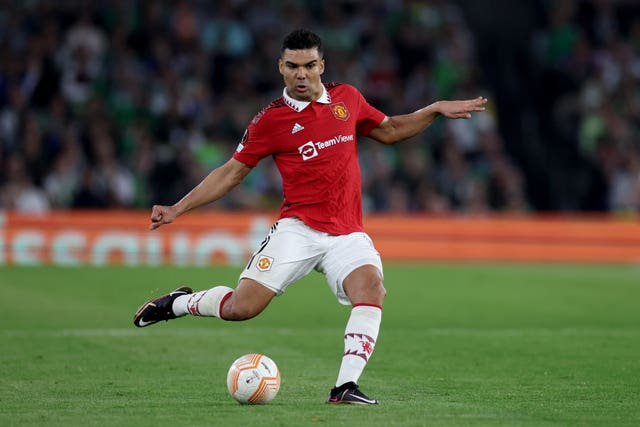 Ten Hag said they "don't have to force things" with Martial and are "careful" with a player whose inability to stay fit has been a hallmark of the campaign.
"You say I defended him, yeah, but I just point to the stats," he said. "The stats are telling you that the moment he is on the pitch, then the time he needs for a goal is really less (that others).
"When he is in the team – I refer to games against Man City, against Liverpool when he's in the team – we play our best football and have our best results as a team.
"I just pointed to the stats and I see how he contributes to this team."
Alejandro Garnacho and Luke Shaw remain sidelined for Thursday's match, but Casemiro is available having missed both matches since the international break as he completed a domestic ban.
The Brazil midfielder's return provides a welcome boost against Sevilla, who may be enduring a challenging domestic campaign but are kings of the Europa League.
They have won the competition on a record six occasions, beating United in a one-legged semi-final behind closed doors in Cologne on their way to their most recent crown in 2020.
"They have a big reputation winning the Europa League," Ten Hag added.
"They won the Europa League most of all clubs in Europe, so that is a magnificent record so we have to be aware of it because that is their target.
"We are sure 100 per cent motivated to go again. If we want to beat them, we have to play our best football and everyone has to deliver their best performance.
"When you don't do it, we have a problem, so we need to be fully focused and fully prepared for this game."