Mauricio Pochettino claimed it is easier for new players to settle at Manchester City than at Chelsea due to the huge upheaval at Stamford Bridge during the last 18 months.
Eight of the 11 that started Chelsea's 4-1 win at Pochettino's former side Tottenham on Monday have joined since owner Todd Boehly bought the club in May 2022, with a further nine named amongst the substitutes.
Only three of the side that began Chelsea's 1-0 victory over City in the 2021 Champions League final are still at the club – Reece James, Ben Chilwell and Thiago Silva – whilst all 12 of the substitutes from the game in Porto have departed, along with manager Thomas Tuchel.
By contrast, Pep Guardiola can still call upon seven of the 11 that started in the final, with the group having formed the nucleus of the side that won the competition last season along with the Premier League title and FA Cup.
Few of the players signed by Chelsea under Boehly have enjoyed an instant impact despite a combined total transfer outlay of over £1billion, whereas City have seamlessly incorporated new recruits into their side, most notably Erling Haaland who netted 52 times during his debut season.
Ahead of Sunday's meeting with the champions at Stamford Bridge, Pochettino said much of that contrast in fortunes is down to City already having in place the kind of settled culture that he is starting to build at Chelsea.
"When you arrive at a club and in a team that is very confident and solid in how they operate and in their structure, always it's easier," he said. "If you arrive at a club that is in a process of building something – (City) are ahead (of Chelsea).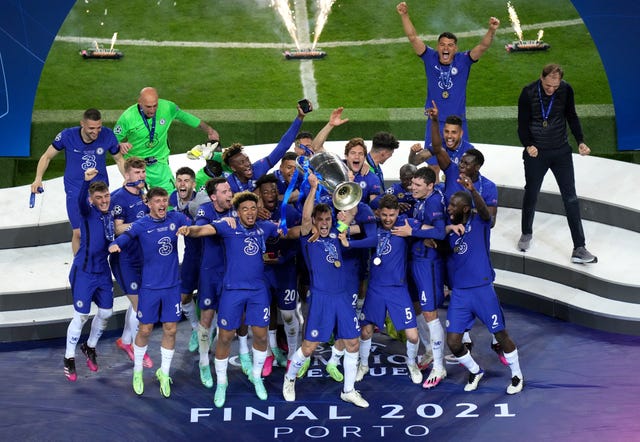 "When a player arrives in a very consistent organisation, it's only about performing. But the possibility of a player signed by City to perform is higher than if we sign a player here, at the moment.
"We are trying to find the best organisation, the best way to operate, the best way to play, to know each other. At City, you arrive and Pep… doesn't need to talk too much. The player knows everything they need to do and how they need to behave.
"They know how it works, the club. But here we are all new. Too many players (are new) and the organisation is in a moment where it is evolving and developing, and trying to find the best way to work."
One player who has impressed since arriving at Stamford Bridge is Cole Palmer, who swapped the Etihad Stadium for west London on the final day of the transfer window.
The 21-year-old has been a standout performer during the improved form that has seen Chelsea win three of their last five in the league and discover an attacking fluency that was conspicuously absent last season.
"It's not fair to say it surprised me (that City let Palmer go) because now he's performing and he didn't play too much at City," said Pochettino. "We're two different clubs with different visions and different objectives.
"Maybe Chelsea fits really well for Cole, but maybe it would have happened with different players."
Asked if there was a player whom Palmer reminds him of, Pochettino added: "(Angel) Di Maria, no? It's difficult find someone to compare."
The Argentina winger struggled after swapping Real Madrid for Manchester United in 2014 and never settled in England, a problem Manchester-born Palmer has not faced.
"He's from Manchester," said Pochettino. "It's not easy for a Manchester boy to come to London and to adapt and to settle here.
"(But) he knows the Premier League. It's easy for him to adapt a new club. When a player comes from outside of England, you don't know if they'll understand the language, culture, food, weather."