Mikel Arteta believes more neutrals want to see Arsenal win the Premier League than their title rivals Manchester City.
The Gunners boss feels people have seen "the way Arsenal do things" as they aim to regain top spot having lost to City on Wednesday night.
They head into the weekend second on goal difference and are in action in Saturday's lunchtime kick-off when they travel to face former manager Unai Emery's Aston Villa.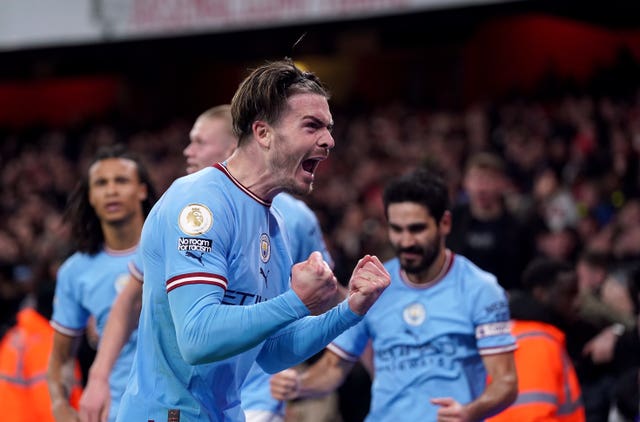 City's 3-1 win at the Emirates Stadium took them ahead of Arteta's men for the first time since November 5 but they sit atop the table amid allegations of breaches of Premier League rules.
"That I agree with," he replied when it was put to him that more people want to see Arsenal lift the title than City.
"Because of what they see, people have a lot of sympathy for us, our players and the way we have done things.
"I don't think we have ever been favourites, I don't think that has changed. Man City have been the number one candidates from day one because they have been in that position for much of the last five years.
"Before the season, if you had to bet on someone, put some money or your house on somebody, I think a lot of people would have done something different (than choose Arsenal)."
Arsenal finished eighth two years in a row under Arteta before narrowly missing out on a place in the top four last season.
They have surprised many onlookers by putting together a run which has them right in the title mix, something that has also seen expectations altered since the season began.
"What we can control is what we do," Arteta added.
"That's what I've been saying for three months. It's about what we do tomorrow. The energy we have to play with and how we're going to continue to believe in what we do. And to be more efficient.
"We cannot control what other teams will do. At the end of the day, come the end of May you're going to have to have a certain amount of points. Don't tell me how or where, but you're going to have to have those points.
"When you see yourself there and when you see the team performing and winning matches, you want to continue that. That is for sure.
"You have to do things consistently, at an extremely high level. And you have to have all the players available as well. To have the capacity to rotate, to have the capacity when players are not in the best moment to change them.
"That is what we are looking to do. But I think a highly motivated team, with a highly motivated crowd that wants to help you, I think it is an extraordinary thing to have."