Mikel Arteta is hopeful William Saliba's back injury will not be a long-term one that requires careful management over the remainder of the season.
The France defender was forced off during the Europa League last-16 defeat to Sporting, missing the win over Crystal Palace and the international break.
Arteta has confirmed he will be absent for the visit of Leeds on Saturday, where, if results go their way, Arsenal could go 11 points clear at the top of the Premier League.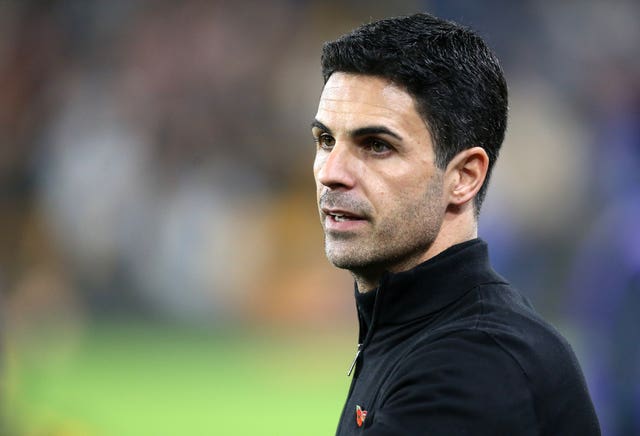 "He is progressing," Arteta said of Saliba, who had played every minute of every league game until his injury.
"Unfortunately he still has some discomfort in his back and we are trying to manage it in the best possible way.
"He is not going to be fit for this game. We are trying, he is trying, to do everything he can to feel better and get him back training – but not yet.
"I am very hopeful and he is as well. Back injuries are a bit tricky, how they evolve with the load that you put as well in certain areas.
"But he is very positive about it, the medical staff are positive about it. Let's push it every day, a little bit, and see how he can cope with that and how the pain develops as well. He is obviously so willing as well to be back with the team."
Arteta played down any fears that surgery may be required and that he was hopeful Saliba will not be made to manage the problem in the run-in.
"I don't know, I don't have the answer today to answer 100 per cent what it is that is going to be the case." said the Arsenal boss.
"Hopefully we get the right load for him, the right amount of rest that he needs while we're keeping him active, and the pain starts to go away and we are more comfortable with the images we have of him that we can start to take him to the pitch and do certain activities with him. That's it."
While Saliba will miss the visit of struggling Leeds, Arteta confirmed that midfielder Thomas Partey will be available despite concerns of an injury on international duty with Ghana.
"Yes, it's something that we've done in the past as well," he said of sending a physio away on international duty with Partey.
"We have a really good relationship with the Ghanaian federation and we have to manage and look after our players.
"They've been really positive about it as well. We have to manage our players. It works both ways.
"He obviously wasn't fit enough to play the second game but hopefully he'll be back for the weekend."