Mikel Arteta insists his Arsenal side need to earn the right to become Premier League champions, rather than rely on any possible sanctions imposed upon title rivals Manchester City.
Arsenal sit five points clear of the holders heading into this weekend's fixtures and the top two clash at the Emirates Stadium on Wednesday night.
The game will take place with a cloud hanging over the visitors, who have been accused of more than 100 alleged rule breaches.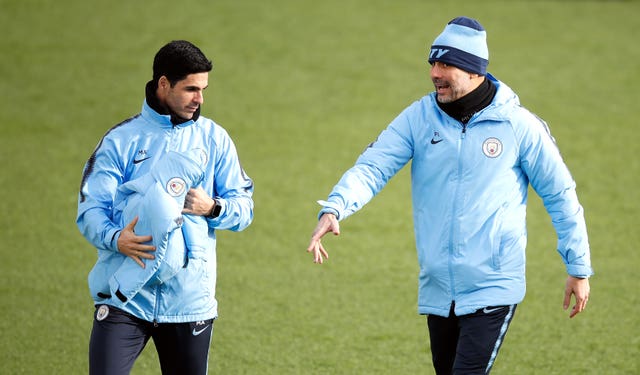 City have denied wrongdoing but could face stringent sanctions if they are found to have broken spending regulations by an independent commission.
Points deductions, expulsion from the league and severe financial penalties would all be on the table – but for Arteta, he wants his side to challenge for the title on the pitch.
"We have to look after our own garden," he replied when asked if Arsenal have to be prepared to take advantage of any distraction caused at City.
"Let's focus on what we have to do and win enough football matches for that to happen. We have to earn the right to win it, that's for sure."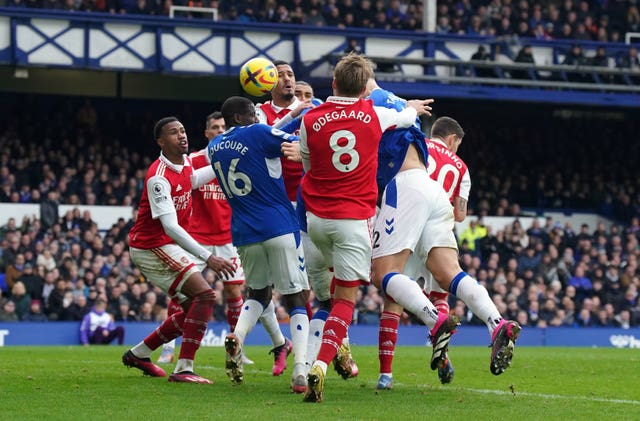 Ahead of facing City, Arsenal host Brentford on Saturday on the back of losing their past two games.
A narrow FA Cup exit against City was followed by a shock 1-0 loss at Everton – just a second league defeat of the campaign – with Arteta ready to use the run as a chance to reboot Arsenal's campaign.
"It's not about a comfort zone. In football you lose matches," he said of his players' reaction to recent setbacks.
"They are very different matches we lost against City and against Everton, but losing brings a lot of opportunities to look at other things and see the reaction of the team. The reaction of the team has been superb this week.
"Tomorrow we're going to put a great performance in, in front of our crowd to try to win the game.
"It (the reaction to Everton) has been really positive. Straight away we sat together, what happened and the opponent played their part.
"You have to congratulate the opponent on the day. It's true that there are things we didn't do like in other games and that's why you lose football matches.
"But it's always an opportunity to bounce back and show how much we want what we're fighting for and do it tomorrow."