Arsenal's win over Tottenham took them to their biggest Premier League lead since they last won the title and their highest points total at this stage of a season.
With 47 points from 18 games, Mikel Arteta's side lead second-placed Manchester City by eight points.
Here, the PA news agency looks at how their current position compares to past champions and the club's history.
Record pace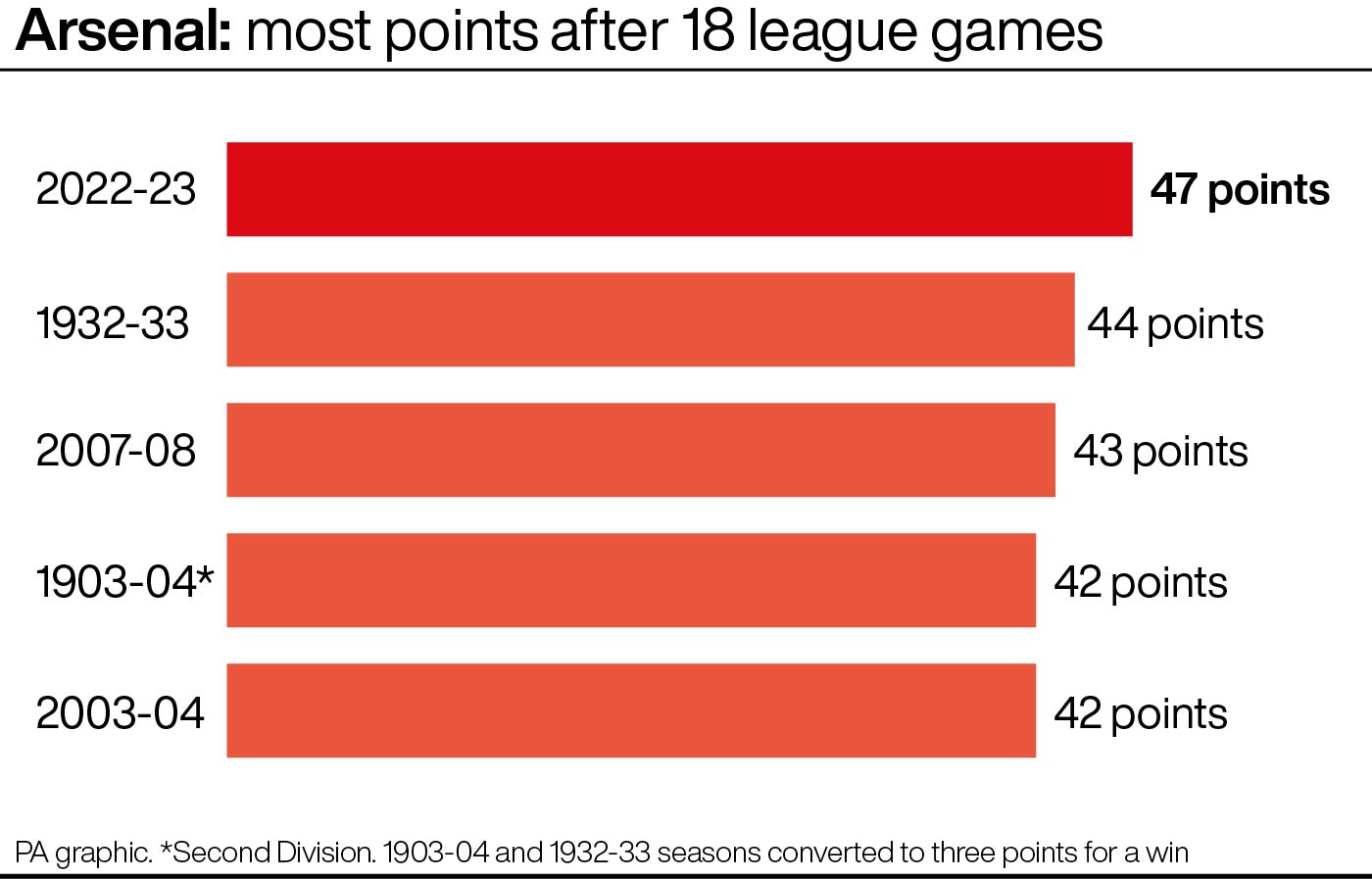 Arsenal's previous best record at this stage was 14 wins, two draws and two defeats on their way to the First Division title in 1932-33, which would be worth 44 points when converted to the modern three points for a win system.
Arteta's side are three points better off than that after 15 wins, draws with Southampton and Newcastle and a solitary loss to Manchester United.
Arsenal's last league title came in 2003-04 and while Arsene Wenger's 'Invincibles' were, by definition, unbeaten at this stage, draws with Portsmouth, Manchester United, Charlton, Fulham, Leicester and Bolton had Wenger's side on 42 points after 18 games. They went on to finish with 90 and win the title by 11 points, with their current eight-point lead being their biggest advantage since then.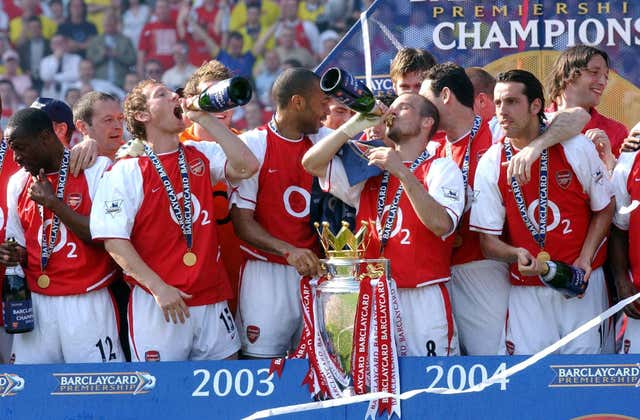 They were one point better off at this stage in 2007-08 than they were in 2003-04, after 13 wins, four draws and a defeat to Middlesbrough, but they went on to finish third.
Converting all historic seasons to three points for a win, Arsenal have eight seasons with 40 or more points through 18 games. Those campaigns brought them five league titles as well as a promotion, in 1903-04 as Second Division runners-up.
Title comparison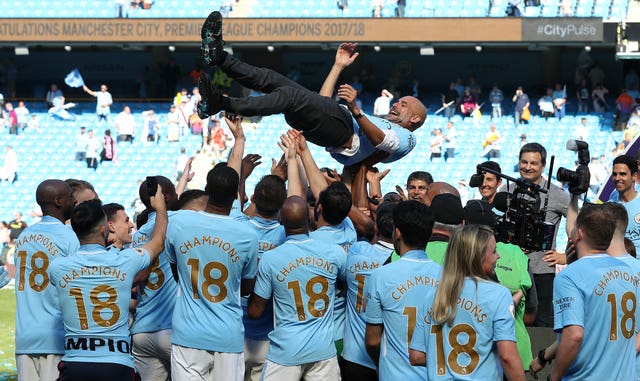 The Gunners' imperious form sees them ahead of back-to-back champions Manchester City's points tally at this stage in each of the last two seasons.
Pep Guardiola's side had 44 points through 18 games last season and 38 the previous year, before finishing the respective campaigns top of the pile on 93 and 86.
The three seasons prior to that saw the highest final points totals in Premier League history as City and Liverpool battled for top honours, with record pace at this stage of the season too.
City won 17 of their first 18 games in 2017-18, taking 52 points out of a possible 54, and went on to record the only 100-point Premier League campaign to date. Liverpool matched that start two years later before winning the title with 99 points.
Arsenal are ahead of City's 44 points from the 2018-19 season – though Jurgen Klopp's Reds had 48 at that stage, eventually finishing on 97 to City's 98.
The Invincibles aside, Arsenal's other two previous titles in the Premier League era came after they had 33 at this stage in 2001-02 and 30 in 1997-98 – the latter leaving them sixth in the table at Christmas before a run of 18 games unbeaten, and 10 straight wins from March 11 to May 3, carried them to the trophy.