A Newcastle fans group has added to calls on the Premier League to take another look at assurances from the club's Saudi owners over who has control of the club.
A court document filed in the United States has raised fresh questions about the level of separation between the Saudi state and the Public Investment Fund (PIF), whose governor Yasir Al Rumayyan is also chairman of Newcastle.
A brief filed in a court case involving the PGA Tour and LIV Golf describes the PIF as "a sovereign instrumentality of the Kingdom of Saudi Arabia" and Al Rumayyan as "a sitting minister of the Saudi government".
Human rights group Amnesty International has urged the Premier League to ask new questions of Newcastle's owners, with the governing body having approved the PIF-led takeover during October 2021 after receiving "legally-binding assurances" that the Saudi state would not have control of the club.
Premier League chief executive Richard Masters declined to comment on the matter after his on-stage appearance at the Financial Times Business of Football Summit in London on Thursday.
NUFC Fans Against Sportswashing have now added their voice to calls for further clarification.
"The news that NUFC chair Yasir al-Rumayyan is claiming in papers submitted to a US court that he and PIF 'are not ordinary third parties subject to basic discovery relevance standards' is no surprise to NUFCFAS," a statement from the group read.
"Since the takeover we have said the Premier League should never have allowed the deal to go through as it meant a sovereign state would be in control of Newcastle United. Now we have in black and white what we knew all along.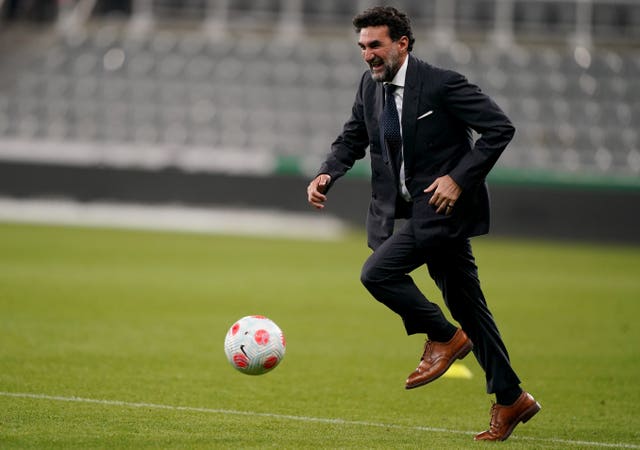 "The news means that the 'legal and binding assurances' that the PIF gave the Premier League to facilitate the takeover, that the Saudi government would not interfere in the running of the club were not true as it has been admitted in court that Yasir al-Rumayyan is a government minister.
"The news comes after other figures in the Saudi dictatorship are starting to feel confident enough to associate themselves publicly with Newcastle United.
"NUFCFAS urges fan groups and the North East's political representatives to break their pact of silence on the awful truth of having one of the bloodiest dictatorships on the planet associated with our club and speak up now and put pressure on the Premier League to review the present ownership of Newcastle United as they are clearly not fit and proper owners due to their gross human rights abuses and their assurances that the Saudi government would have no role in running the club are now being exposed as false."