Rival managers Pep Guardiola and Jurgen Klopp have expressed their bafflement over Chelsea's recent levels of spending.
The London club took their outlay since the summer past £500million with their British record £106.8m signing of Enzo Fernandez from Benfica on deadline day.
This spending, all since the Todd Boehly-Clearlake Capital takeover at Stamford Bridge last year, has raised questions over how the club will meet Financial Fair Play requirements.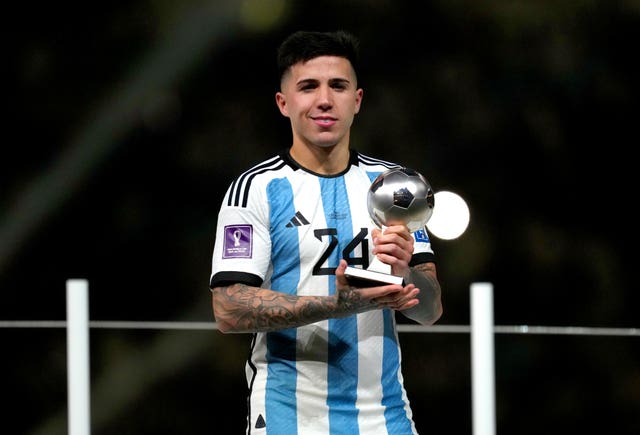 Manchester City manager Guardiola has suggested his club, given their past issues with FFP, would have faced considerable criticism and scrutiny had they done the same.
"It's none of my business (but) it's a surprise because it's not a 'state' club," the Spaniard, whose club are owned by the Abu Dhabi United Group, said sarcastically as he addressed media on Friday.
"What I'm concerned (about) is we won 11 titles in the last five years being the fifth or sixth team in net spend in the Premier League. That is what really counts to us.
"Not just in the Premier League, but Europe, you have to spend. Now the market is 'wow'.
"What Chelsea do is not my business, I never involve opinions in other clubs because there are regulations, rules, that we have to do.
"But we were accused. I don't forget, eight or nine teams in the Premier League sent a letter to the Premier League (for us) to be banned. That happened to us.
"We are the fifth team in net spend in the last five years. That is the reality."
Asked what he thought the response would have been had City's spending matched Chelsea's, the Spaniard said cryptically: "I know what would happen."
Liverpool manager Klopp admits he does not know how Chelsea's spending is possible.
"I say nothing without my lawyer… that's a joke," the German said.
"I don't understand this part of the business: what you can do, what you cannot do. However, it's a big number in the last two windows.
"The players they brought in, I didn't think once: 'Why did they do that?'. They are all really good players, so from that point of view congratulations when you can do it, and obviously they do it.
"I don't understand how it's possible, but it's not for me to explain how it works. Hopefully you all know exactly how it works, and then it's fine."
Asked if he expected an instant improvement from Graham Potter's side, Klopp added: "Yeah, Graham knows that.
"I'm not sure Todd Boehly is too much interested in that, but that will happen at one point as well that they will play well together.
"With the quality they have, that's hard to avoid. How quickly it will go, I don't know."