Pep Guardiola agrees Erling Haaland is on a trajectory that could reach the levels of Cristiano Ronaldo and Lionel Messi but believes only time will tell if his striker will be counted among the greatest to ever play the game.
The Manchester City striker moved within touching distance of the Premier League single-season scoring record, 34, jointly held by Alan Shearer and Andy Cole after bagging a brace in his side's 4-1 victory over Southampton.
That brought the Norway international's tally to 30 in his maiden season, with nine matches still left in the campaign to make history.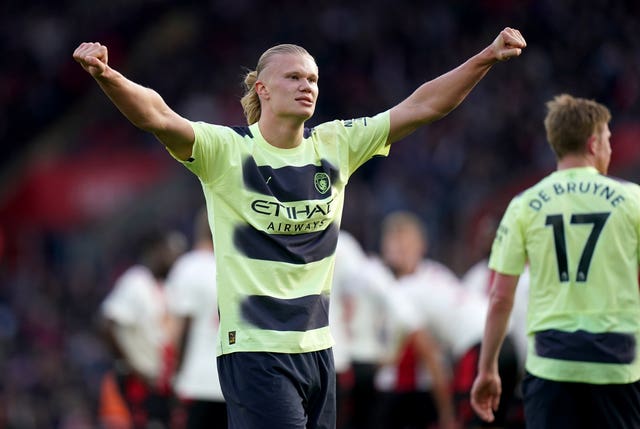 Guardiola said: "You see how many games Erling has played…so you compare the goals in the same amount of games (with) Cristiano or Messi.
"It's quite similar in terms of Cristiano. I think Messi is a very complete player, Messi can play wherever. The other two, Cristiano and Erling are a machine, I think that level. But Erling knows that the other two guys dominated during two decades, not just one year or two years.
"For two decades in world football they were scoring and winning titles and doing absolutely everything. I think football is a better place mainly thanks to Cristiano and Messi, what they have done for our business.
"Erling is just 22 years old, he is arriving in the toughest league in the world, I can say that because I have been in other leagues, and doing what he has done is quite remarkable."
Southampton largely limited Haaland for the majority of the second half, the prolific striker taking just four touches by the 36th minute when the score still remained 0-0.
He came close to netting his 29th when he nodded just wide of the far post before putting his side ahead with a header on the stroke of half-time, set up by  Kevin De Bruyne's 100th assist – good for the fifth most on the all-time Premier League list and the fastest man to reach a century.
Jack Grealish fired City's second before turning provider for Haaland, the Norwegian cracking 30 with a stylish bicycle kick finish. Substitute Sekou Mara denied the visitors a clean sheet before a spot-kick from Julian Alvarez – who replaced Haaland on 69 minutes – sealed the win.
It was Haaland's first game back after missing last weekend's Liverpool victory with injury, something Guardiola said his striker is more susceptible to thanks to his six foot, four inch frame – one way in which his boss believes he differs from the rarely-hurt Messi and Ronaldo.
The other difference, believes Guardiola, is because "he's happy". The boss explained: "He's always smiling. Messi when he scored just two goals, not three, was upset just because he didn't score the third but Erling is all the time in an incredible mood.
"Even in the bad moments at the beginning of the season he arrived at training sessions with the biggest smile, saying 'hi' to everyone. Not just on the pitch, that's obvious, but every day the impact in the locker room, off the pitch has been massive. I have the feeling, maybe I'm wrong, that he is so happy with us, and that is really good."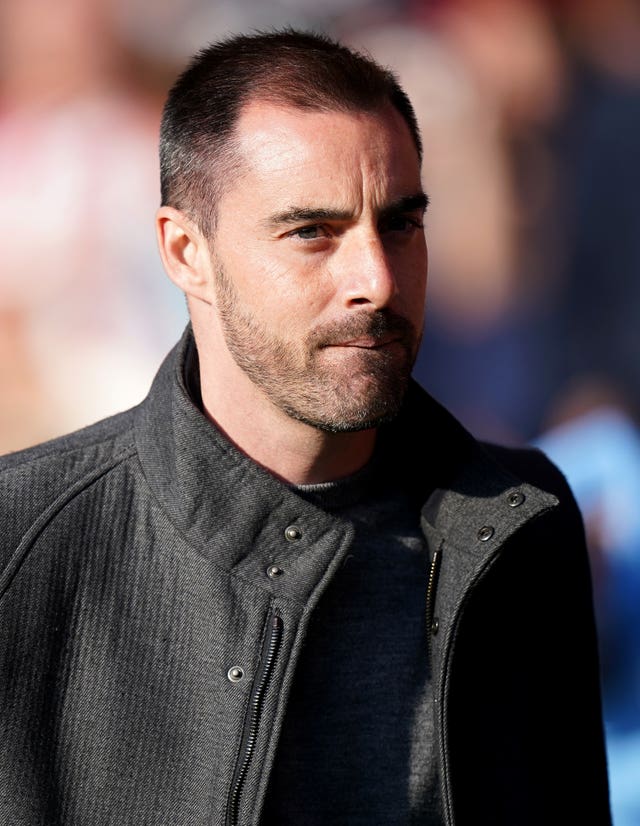 While five consecutive wins keep Manchester City's title hopes alive, bottom club Southampton will need to quickly come up with answers ahead of next week's meeting with Crystal Palace, followed by a trip to league leaders Arsenal in two weeks' time.
Boss Ruben Selles said: "I don't waste my time watching the table. I think it's the work for a lot of people. I look at my team, I try to get the very best of the situation, and we are still there.
"We are still alive, and we can put in some good performances like today. I believe in what we are doing and we are going to continue doing it because we know Arsenal is one game. In one game we are there."