Pep Guardiola has accused Manchester City's Premier League rivals of conspiring against them in a passionate defence of the club over this week's financial allegations.
The City manager believes other clubs drove the competition's four-year investigation which led to the champions being charged with 115 breaches of its Financial Fair Play regulations on Monday.
City manager Guardiola, who has no intention of quitting, is confident the club will be cleared of wrongdoing even though he feels many observers have already determined their guilt.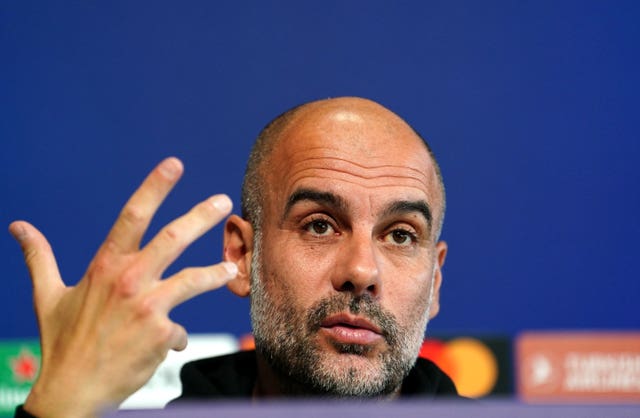 The club were previously banned from European competition for two years for breaching UEFA's FFP rules but that punishment was overturned following an appeal to the Court of Arbitration for Sport in 2020.
Amid that process nine Premier League clubs wrote to the court asking that City's suspension be upheld, and that is something Guardiola has not forgotten as he sees history being repeated.
Asked if he felt other clubs were involved as he addressed the latest charges for the first time at a press conference on Friday, the Spaniard said: "Of course – it is the Premier League. I don't know why. You have to go to the CEOs, Daniel Levy, these kind of people and ask them.
"It's not an unprecedented story, it's the second time. We lived that before, two or three years ago.
"Nine teams – Burnley, Wolves, Leicester, Newcastle, Spurs, Arsenal, (Manchester) United, Liverpool, Chelsea – (wrote a letter wanting us) out of the Champions League, that they wanted that position.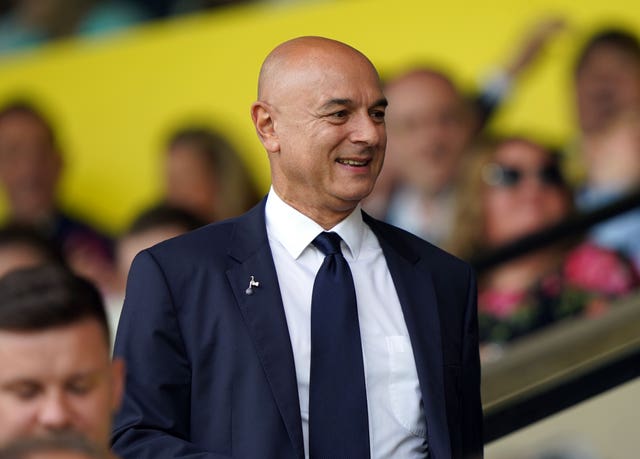 "Like Julius Caesar, they are not in this world, they are not enemies or friends, just interests.
"You accuse us (and say) we should be out, but between those nine teams before and the 19 teams now, between their word and the word of my people, I'm sorry but I rely on the words of my people.
"Why should I trust the CEOs or the owners of the (other) 19 clubs?"
It was not clear why he chose to single out Levy, although the Tottenham chairman did say in Spurs' latest financial statement that "sovereign wealth ownership" of clubs did have the "ability to distort the market".
Spurs did not want to comment on the matter when contacted by the PA news agency.
After the UEFA investigation, Guardiola said he would have walked out on City had it been proven that the club's hierarchy, who defended themselves robustly, had lied to him.
He was asked if that was still the case now but, such is Guardiola's confidence in the club, he insists he is even more entrenched in his position.
The 52-year-old, who signed a new contract in November, said: "I am not moving from this seat, I can assure you. More than ever I want to stay.
"Sometimes I have doubts – seven years already is a long time in any country – but now I don't want to move.
"They didn't lie to me. Look what happened with UEFA. I said to them, 'What happened?' (They said), 'Pep, we did nothing wrong.'
"We proved it. It is the same case."
Guardiola went on to suggest those other clubs should be careful what they wish for.
"They open a precedent now, with what they have done to us," he said. "Be careful in the future because many clubs can make suggestions and a lot of clubs can be accused, like we are accused, without being innocent."
City could face a points deduction or even expulsion from the league if found guilty but it could be many months, even years, before the independent commission hearing the case delivers a verdict.
Yet Guardiola feels there has already been a rush to judge City without them having had chance to state their case.
"My first thought is that we are already being condemned," Guardiola said.
"What has happened this week after Monday is the same as what happened with UEFA (but) the club proved we were completely innocent, so why should we not think (that) right now when we are being condemned from charges and suggestions?
"We are lucky we live in a marvellous country where we have a society where everyone is innocent until proven guilty. We didn't have this opportunity. We are already sentenced.
"If at the end the judge says we did something wrong of course we are going to accept it but what happens if we are innocent, how are we going to get back all the damages that have been done?
"When they push to get rid of us, it is obvious they believe we didn't behave properly. We can accept that but let us defend (ourselves)."