Manchester City boss Pep Guardiola claims he could not have expected to be in a title battle with Arsenal after the two clubs made such different starts to the season.
City host the Premier League leaders in a crucial clash on Wednesday which could determine the destiny of the title.
Champions City have clawed their way back into the race after an inconsistent first half of the season while the Gunners have faltered in recent weeks.
Arsenal head to the Etihad Stadium with a five-point lead at the top but City have two games in hand and victory for Guardiola's side would see the initiative switch firmly to them.
Guardiola said at a press conference: "It's good to be here. After the first round (of fixtures) Arsenal did it was was difficult to think we would be here in that moment.
"So it is a really, really important game. We could get points our opponents cannot, so our focus is on what we have to do."
Regardless of the outcome, however, Guardiola insists the matter would not be settled.
He said: "It is really important but not decisive because there are too many tough games for both sides.
"We have more tough games to play but cannot deny how important it is."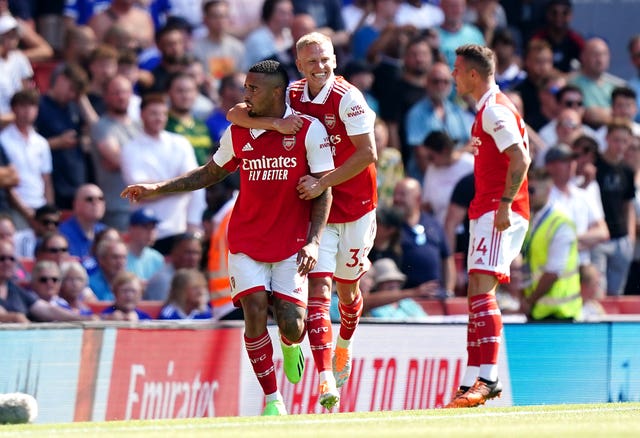 Arsenal's strong challenge this season has been partly fuelled by the two former City players in Oleksandr Zinchenko and Gabriel Jesus that they signed last summer.
Guardiola insists City have no regrets over the decision to let the pair leave.
He said: "Everyone agreed. The players wanted to leave, the club wanted to sell and the club wanted to buy. They were happy and we're happy. We have no regrets."