Qatar Sports Investments is considering the purchase of a minority stake in Manchester United or another Premier League club, the PA news agency understands.
QSI is understood to be working alongside a consortium of international investors looking to buy a significant stake in an English club, with Manchester United one of those under consideration.
The organisation is a subsidiary of the Qatar Investment Authority (QIA), the country's sovereign wealth fund, which has assets worth an estimated 450 billion US dollars (more than £372bn).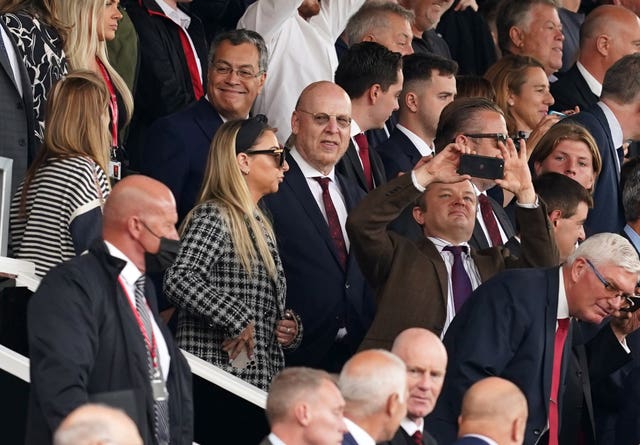 Sources aware of the discussions say a full takeover of United by anyone connected to Qatar is out of the question.
QSI – which owns Paris St Germain – remains committed to PSG, meaning a full buyout of United would not be permitted under UEFA regulations.
However, United are understood to be one of a number of English clubs Qatar is looking at.
The chief executive of the QIA, Mansoor Al Mahmoud, told Bloomberg in January: "Football, the clubs and the sport is becoming very commercialised in a way, especially now fans are looking into this as an experience, so they would like to go and experience and entertain themselves.
"At the same time digitalisation is becoming very important for this, so the business model of these institutions are becoming very commercialised and very investment-friendly.
"Sovereign wealth funds are becoming investors in some of the clubs and you will not be surprised if we invest in this (area) but again we go into a very fundamental process and making sure if we invest this is very commercially driven for our future generations."
Qatar's rulers are keenly aware of the need to diversify the country's economy given its finite natural gas reserves, so investment across the sports sector is an area of major focus.
The Glazer family, which owns Manchester United, announced last November they were looking at strategic options for the club's future, including the sale of a stake in the club or of the whole club.
Amnesty International has said Qatari interest in United should act as a "wake-up call" to the Premier League.
"Coming in the wake of the World Cup and strenuous efforts from the Qatari government to fashion a glitzy new image for the country, it seems highly likely that any Qatari bid for Manchester United would be a continuation of this state-backed sportswashing project," Peter Frankental, Amnesty UK's economic affairs director, told PA.
"We saw only limited reforms on migrant workers' rights in Qatar in the lead-up to the World Cup, and there's been no movement whatsoever in ending the disgraceful criminalisation of LGBTQ+ people or institutional discrimination against women.
"It's been nearly 18 months since the hugely controversial Saudi takeover of Newcastle United and a Qatari bid for Manchester United would be yet another wake-up call to the Premier League over the need to reform its ownership rules.
"We're not necessarily opposed to the involvement of state-linked overseas financial consortia in English football, but the Premier League must urgently strengthen ownership rules to ensure they're human rights-compliant and not an opportunity for more sportswashing."