Reece James will miss the rest of Chelsea's season after picking up a hamstring injury during last week's defeat by Real Madrid, Frank Lampard has confirmed.
James completed the game at Stamford Bridge against the European champions but a scan revealed the extent of the problem, meaning he will play no further part in the club's hugely disappointing campaign.
The form of the England defender has been one of the few positives in Chelsea's season, with his performances either at right-back as part of a back four or at wing-back ahead of a three having regularly been excellent when available.
Yet struggles with fitness have limited him to 16 starts in the Premier League, and he has not been able to put together a run of games since missing the World Cup with England last year.
Lampard confirmed that Mason Mount, who continues to be linked with a move away from the club, is also unlikely to play again before the season's final game.
The midfielder is set to have surgery on a long-term pelvic problem, and with uncertainty over a new contract the England man could have played his last game for the club.
"It's a blow for all of us because they're big players," said Lampard. "Reece has a hamstring injury he picked up in the Madrid game, he got through the game but we scanned it in the following days.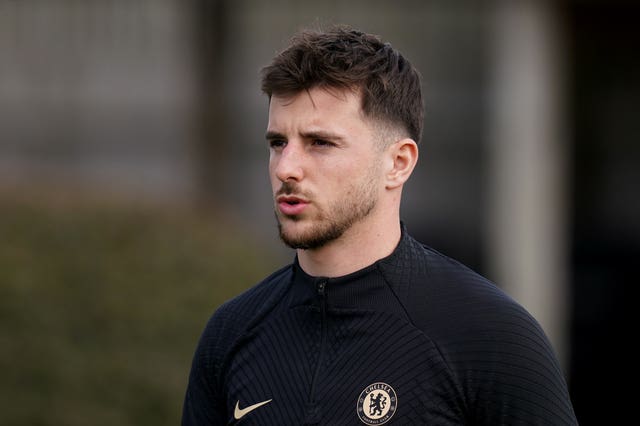 "Mason has been carrying this pelvic injury for quite a while, it definitely predates myself. Medical staff have been trying, but we've got to a stage where he will have minor surgery.
"It'll probably be a four-week recovery and we all know where that gets us to."
Lampard declined to comment on the club's on-going search for a permanent manager.
The PA news agency understands talks are at an advanced stage with Mauricio Pochettino, though an offer is yet to be made to the former Tottenham boss.
It is understood that the club are still considering other options should an agreement fail to be reached, including Burnley boss Vincent Kompany, but that Pochettino is now the preferred candidate.
Lampard, who was appointed interim coach after Graham Potter was sacked on April 2, is under contract until the end of the season, and despite the team having little left to play for following their elimination from the Champions League, he considers the campaign far from over.
Chelsea are 11th, and barring a dramatic upswing in form during the final seven league games are unlikely to be involved in the race to qualify for the Europa League or Conference League.
The face Brentford at Stamford Bridge on Wednesday.
"For me it doesn't (feel like the season is over)," said Lampard. "I'm manager of Chelsea, I have a big link to this club and pride and so should the players. It's absolutely not over.
"I don't have a mentality that there's nothing to play for. I was fortunate enough to be part of teams that were challenging for stuff towards the end of the season, but it's not a given. We've been fortunate at Chelsea to have had it for 15 to 20 years. A lot of clubs with big status in the Premier league don't do that.
"It's important (to realise) that when you have a long career you won't compete every season, it's not a given. It comes down to your personal pride and responsibility, wearing the shirt.
"We've got seven games, four against the top four [three] away from home. The run-in is really tough, there's no doubt about that. My interest is in how the players react to that because they're tough games. There's always something on those games. I understand that and the players have to understand that.
"I'm not going to get involved in any future manager talk, because it's all speculation. Simple as that."